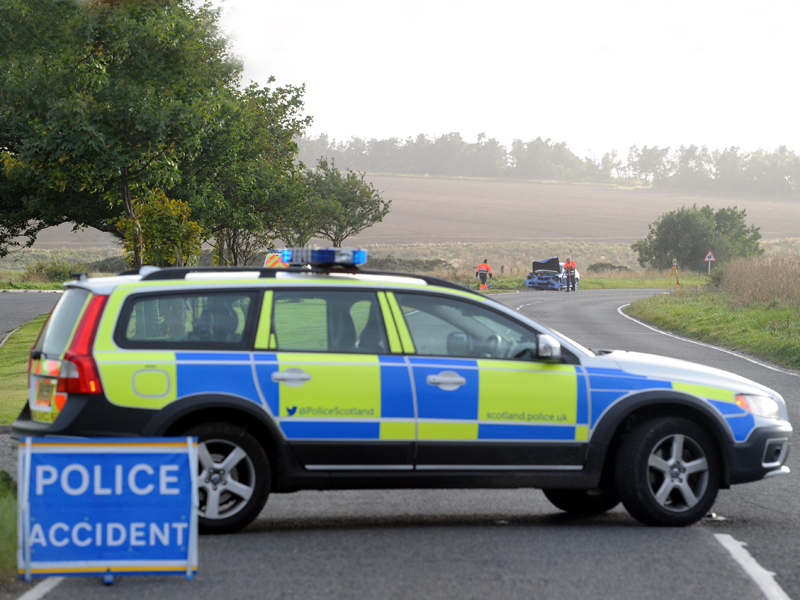 The 10th annual Safe Drive Stay Alive roadshow will be launched today at Aberdeen's Beach Ballroom.
Thousands of fifth-year school pupils from across Aberdeen city, shire and Moray will have the chance to attend the safety seminar over its four-day run.
The event, aimed at reducing the number of young people injured and killed on Grampian's roads, is taking place following 25 deaths already this year.
Fraserburgh's community safety group chairman, Councillor Brian Topping, said the roadshow was "very worthwhile" for the pupils.
He said: "Getting young people from our academies to go and see it is important.
"In Aberdeenshire and the north-east, we have one of the worst records for deaths in accidents and that deeply concerns me. It's not about getting at young drivers, but the facts are there for all to see."
The live show features members of the emergency services who regularly deal with road collisions, and local people who will talk about the impact of accidents on their lives.
They include Karen Tremain, whose 16-year-old daughter Michaela was killed in a crash on the B979 Culter to Westhill road when her boyfriend's car was involved in a collision with another vehicle in 2005.
William Munro, chairman of Aberdeenshire Community Safety Executive, urged people to attend.
He said: "When Safe Drive Stay Alive began 10 years ago 40% of drivers involved in fatal and serious accidents were young drivers – this figure has gone down to 23%.
"Campaigns like SDSA have helped reduce this figure by raising awareness, but this figure is far too high and must be reduced further."
A free, evening show for all members of the public will take place at the Beach Ballroom tomorrow at 7.30pm.