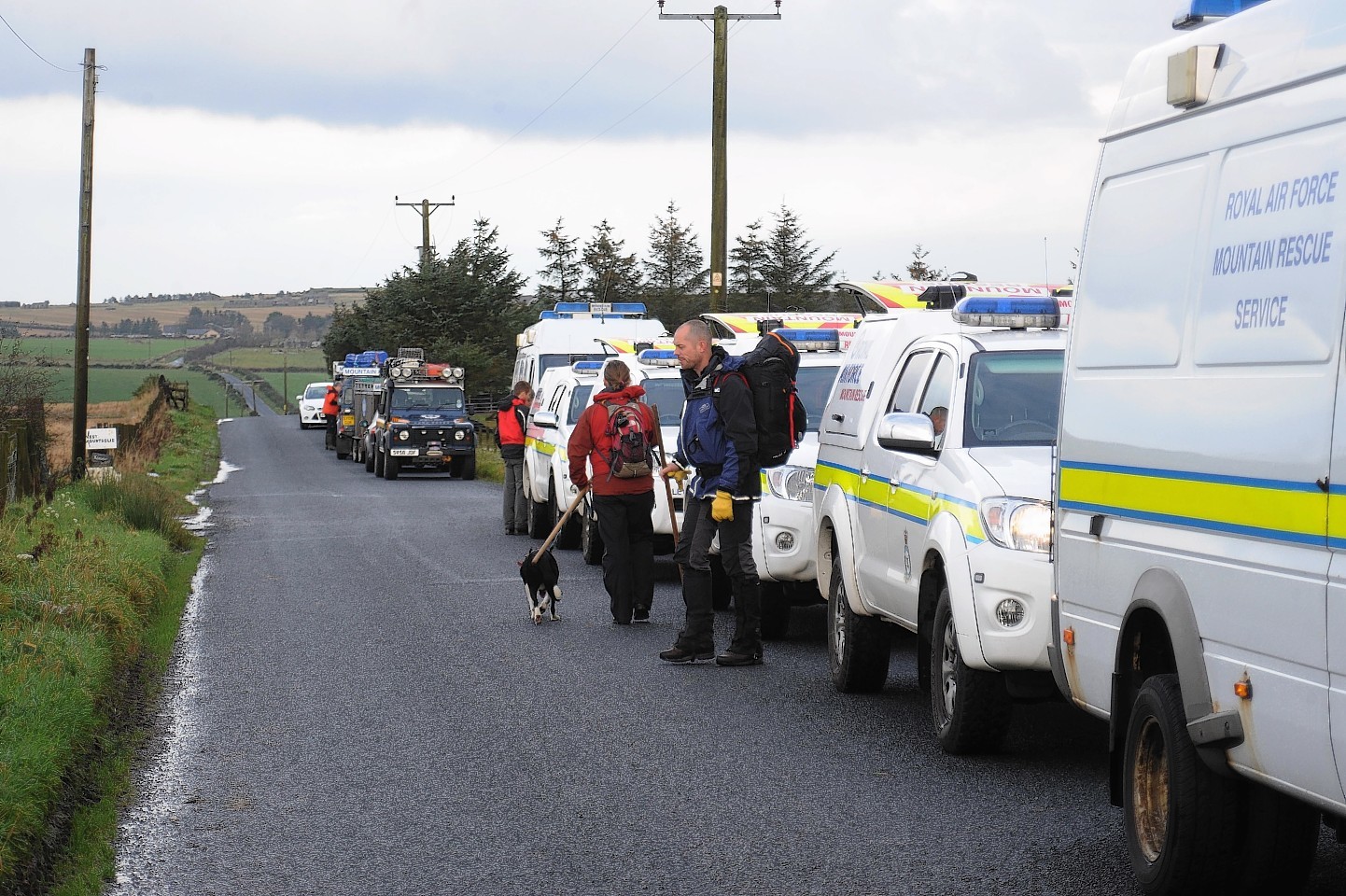 Police searching for missing Shaun Ritchie have made a major breakthrough – confirming clothing recovered from a remote woodland was worn by the 20-year-old when he vanished.
The disappearance of Mr Ritchie, who was last seen seven days ago, has sparked a massive manhunt.
Search efforts have focused on a stretch of countryside north-west of Strichen known as Greenburn.
Last night senior officers confirmed items of Mr Ritchie's clothing had been discovered.
Inspector George Cordiner, who is co-ordinating the search from Fraserburgh police station, stressed the case was still being treated as a missing person inquiry and not as a criminal investigation.
Speaking to the Press and Journal, inspector Cordiner said: "I won't go into the particulars of the clothes, but I can confirm it is clothing we know was worn by Shaun at the time.
"It was a short distance from the area he was last seen. It was a short distance away from there, which would suggest to us he's maybe become disorientated.
"We've spoken to the NHS and we're aware people suffering from the onset of hypothermia become disorientated and have a tendency – believe it or not – to take their clothes off.
"There might be a possibility that is what we have found on this occasion."
Investigating officers are now urging residents in the surrounding area to check sheds, barns and other outbuildings where Mr Ritchie, may have "taken shelter".
Inspector Cordiner also condemned "upsetting" rumours about Mr Ritchie's disappearance which have been circulating on social media sites.
He said: "It's not helpful for us and it's obviously quite upsetting for Shaun's family.
"There are a number of things that have been suggested on social media – which I won't go into – but at this stage it is a missing person inquiry and we have no evidence to suggest anything to the contrary.
"We've done a number of inquires with friends and associates who had been with Shaun leading up to him going missing. From that we're content that there has been no criminal act."
Last night officers began distributing "missing person" posters, and visited licensed premises in the area to canvas for new information.
During the day, search efforts were hampered by treacherous weather conditions, and it was the first day since the operation began that members of the public were not able to take part.
For the officers still involved, attention returned to a wooded area near a farmhouse at the centre of the search area.
The police marine and dive unit arrived on the scene around 2.30pm yesterday and within minutes joined volunteer mountain rescue teams moving up a farm track to the woodland.
The group fanned out into a long line and began combing the ground between the trees, however poor conditions and fading light once again thwarted the operation around 4pm.
Earlier this week Mr Ritchie's family described the days since he vanished as "a nightmare".
A family spokesman said: "With every passing day we're becoming more and more worried about Shaun.
"We all love him dearly and the last six days have been a nightmare, for all his family and friends, not knowing where he is.
"If anyone knows anything about where Shaun is, if they saw him last Friday night or since then, we'd ask them please, please get in touch with the police and give them any information you may have."
Dozens of friends, family and members of the public have volunteered to take part in the search and were praised by Inspector Cordiner last night.
However the senior officer said they did not want any new volunteers on the scene who were unfamiliar with the operation
He also praised specialist mountain rescue volunteers who have taken time away from work to aid the operation.
Police Scotland's CID is now leading the operation. Mr Ritchie was last seen wearing dark grey skinny jeans, a white T-shirt, a grey hoodie and brown trainers.
The search will continue today.