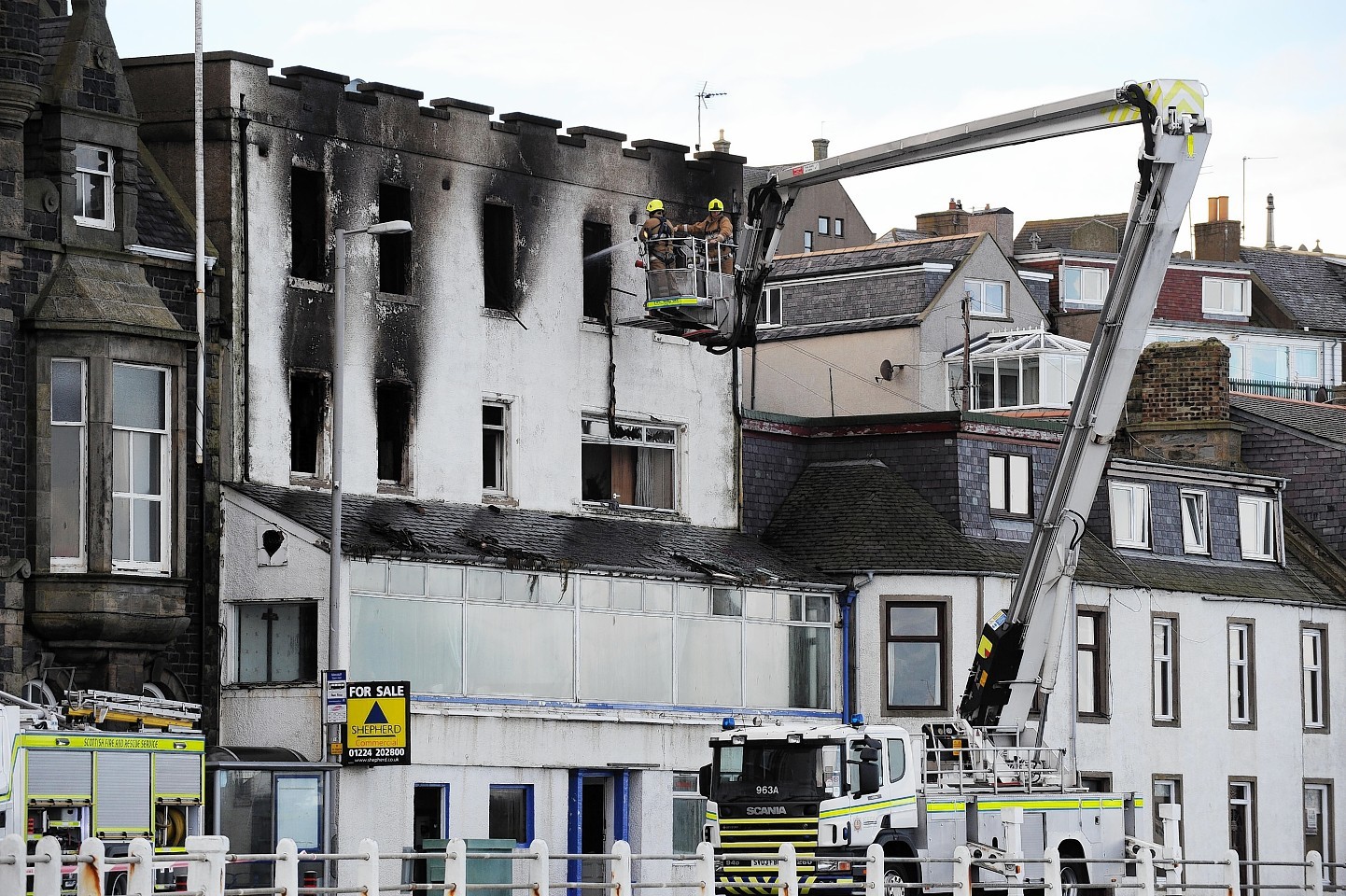 Aberdeenshire Council could be forced to use taxpayers money to demolish a burnt-out north-east hotel.
The derelict Highland Haven hotel in Macduff was badly damaged in a blaze last month and is being torn down in the interests of public safety.
However, it has now emerged that the local authority could be forced to foot the £150,000 bill – because the owner's insurance policy might not cover the work.
In a report to a meeting of the full council next week, planning services boss Kenny Simpson says: "Where the local authority undertakes the work it is usual for the local authority to pay for the work initially and then recover the monies at a later date from the owner, or the owners' insurance company.
"In this particular instance the owners have indicated that only limited financial resources are available."
Mr Simpson adds that the council can pursue legal action to recover the costs.
Aberdeenshire Council first tried to contact the owner in the hours after the fire which broke out on October 19.
On October 22, officers learned there were only "limited funds" available to remove debris from the site, and no money to employ engineers to oversee the painstaking manual demolition of the hotel.
Local authorities are legally required to either serve owners a Dangerous Building Notice, or – when time does not permit – to demolish dangerous buildings themselves.
Work is underway and the council is now trying to find a way to claw back the cost of the works.
Seventy firefighters were called to the Highland Haven when the fire broke out on October 19.
Macduff's Shore Street has been shut since the landmark hotel was destroyed.
Last night Troup councillor Hamish Partridge said: "The report is there, but we need now to consider how we address this – whether that's sitting down with the owner, the insurer or legal teams."
Councillor Partridge praised the council for acting quickly in the interests of public safety, and added: "Hopefully once it's down we can move on and concentrate on making it a usable site."
The costs will be met initially from the council's General Fund Working Balance.
The owner of the Highland Haven could not be reached for comment last night.