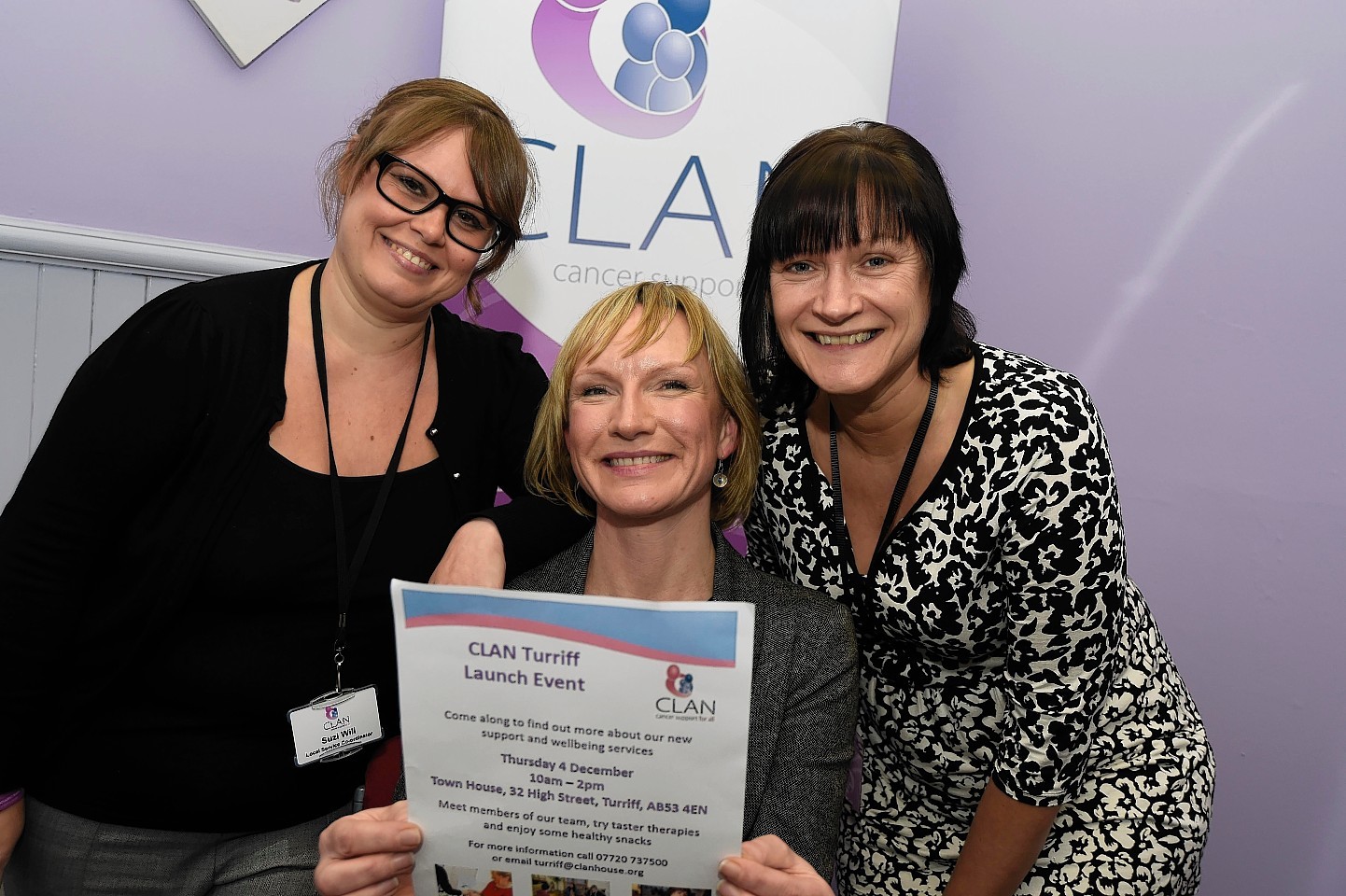 A leading cancer charity is launching a new base in the north-east.
Clan Cancer Support will be offering its services from the currently vacant Turriff Town Hall.
The group's service manager Lucy Whiteman said: "Plans for developing Clan Cancer Support in Turriff have been ongoing for a number of months now so we're delighted to be in the position of announcing this expansion.
"It's important more rural communities throughout Aberdeenshire can access the type of support Clan can offer."
Visitors to the new centre will be offered personal support, including workshops on improving diet and lifestyle as well as complimentary therapies and family support.
The new base in Turriff's High Street also has space for fundraising events.
Specialist Clan advisers will be on hand when the team open the Town House doors for the first time on Thursday, December 4.
Nutritionist Cathy Clark and hairdresser Estelle Robb – who runs Clan's hair and wig styling salon in Aberdeen – will run question and answers sessions on the launch day.
Snacks, smoothies and taster sessions for Clan services will also be on offer.
Ms Whiteman continued: "We've already received fantastic support from Turriff and the surrounding area with a number of local people helping raise both funds and awareness for the charity.
"The upcoming launch event is aimed at giving a taste of the free services Clan currently offers to those affected by cancer and we'd be delighted for people to join us on the day."
The expansion of Clan into the Turriff area has been bolstered by new appointments.
Angie Christie and Suzi Will have been appointed north Aberdeenshire co-ordinator and local services co-ordinator respectively.
The majority of the Clan team are volunteers who donate their time to help support cancer patients and their families.
Based in Aberdeen, the charity covers the whole of the north-east, with nine existing branches including bases in Inverurie, Peterhead and Fraserburgh.