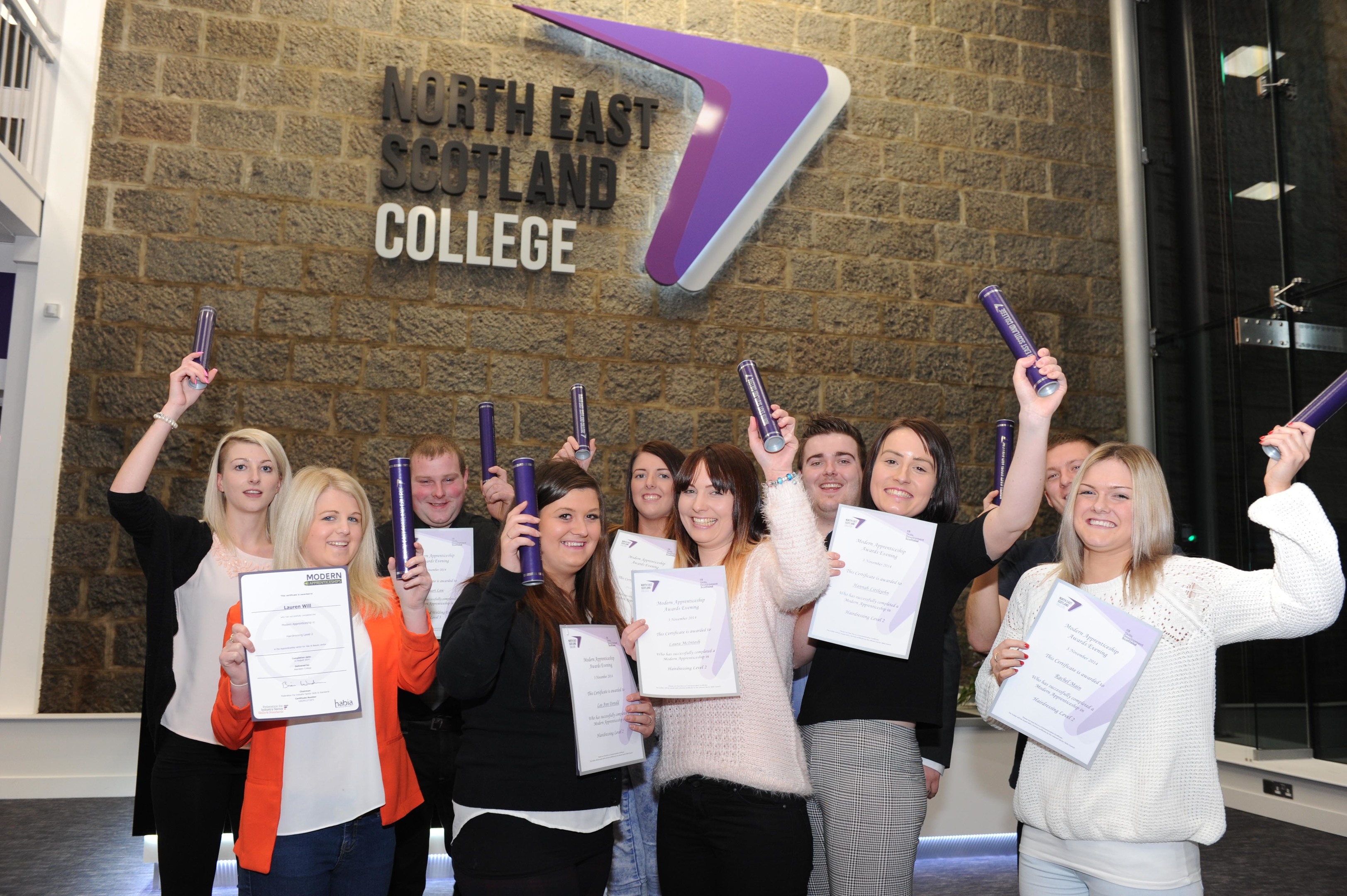 Apprentices from across the north-east have celebrated their achievements at a presentation evening watched by proud families and friends.
Automotive, engineering, hairdressing and fabrication and welding students from North East Scotland College's Aberdeen and Fraserburgh campuses were praised by their tutors.
Special recognition went to mechanical engineer Daniel Reeves, now working with Scottish and Southern Energy in Peterhead, who was awarded the Ian Corney Engineering Award for his "outstanding effort".
With 480 apprenticeships currently running, North East Scotland College is one of the most popular training schools in the country.
Depute principal, Paul Sherrington, said: "It has always been very clear that one of our main aims is to provide relevant training designed to allow individuals to develop sustainable careers and the Modern Apprenticeship programme meets that purpose.
"It is right to recognise the dedication and achievements of those who have complete the programme which, for many, can run up to four years."
Several guest speakers from leading north-east industries spoke to the apprentices about where their careers might take them next.
They included Denise Horan, who is involved with the Carbon Capture and Storage project at Peterhead Power Station, and Strichen-based poultry farmer Craig Grant – who was named Young Farmer of the Year in 2012 and whose Aberdeenshire Choice eggs are now sold in supermarkets across the region.