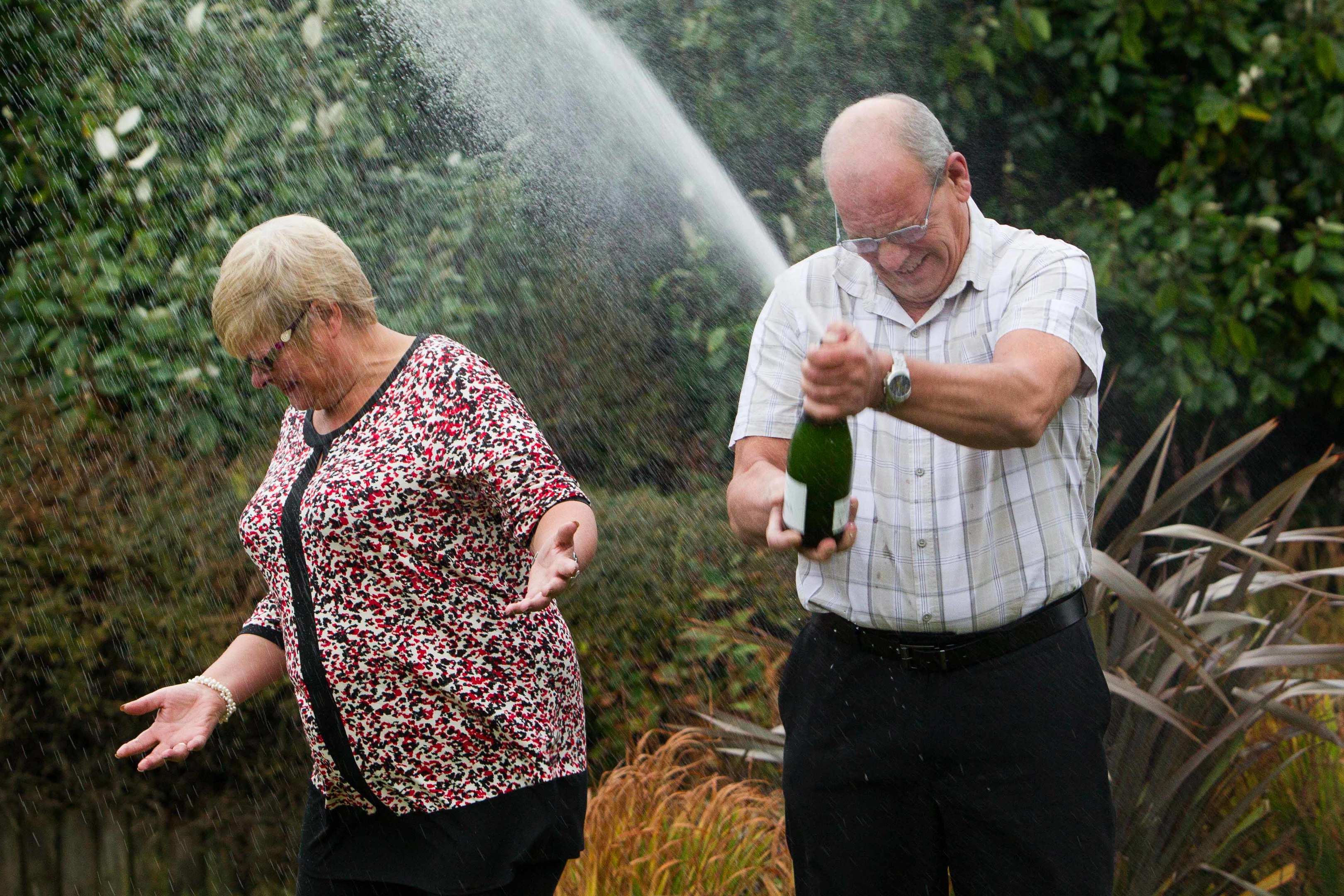 Meet the north-east's newest millionaires – who went to bed thinking they had won only a few pounds when their lottery numbers came up.
George and Sandra Kinghorn, above, had actually scooped £1million and a dream getaway on one of tycoon Sir Richard Branson's private islands.
Last night, the couple said they had no idea yet how they would spend the huge windfall, but insisted their new-found wealth would not change them.
Offshore worker Mr Kinghorn added: "It still hasn't really sunk in yet."
The couple won big in the EuroMillions Mega Friday draw, which offers multiple £1million cash prizes and life-changing holidays.
They play the lottery online, but when they received an e-mail informing them they were winners they dismissed it as "a few pounds" and went to bed.
It was only when Mr Kinghorn logged on the following night, after returning home from a holiday in Tenerife, that he realised they were millionaires.
The 60-year-old said: "I always play the lottery online so I have had e-mails before with small wins.
"We were driving back from the airport when I quickly scanned the e-mail and thought it would be the same size of win that I'd had before.
"I never once thought I'd scooped the jackpot. I didn't open it and when I got home I put my phone on charge and went to bed.
"I only realised how much I'd won when I went online at 6.30pm the following night to put my lines on for the Saturday draw. I actually turned the computer off and back on again – I was sure it was a mistake."
Mr Kinghorn was convinced he was seeing things and asked his 53-year-old wife to double-check the e-mail for him."
"We just wanted to make sure it really said £1,000,000 not £1,000. We were in total shock," he added.
Mr Kinghorn then headed off to work just four days after his big win and it was another three weeks, because of his shift pattern, before he could finalise his prize.
The couple, who have a grown up son George, 35, stay in Peterhead.
Mr Kinghorn said: "We really haven't thought about what we will do with the money, in fact we haven't even had chance to celebrate yet. We have just been taking it all in.
"I like to play golf on my time off so I think I will take a few friends away for a week's golfing.
"I will carry on working even though I have won."
As well as the cash prize the pair have also won a luxury holiday for themselves and seven friends.
They will be whisked off on to a private resort, flying business class to Australia before taking a helicopter transfer to Makepeace Island on Australia's Sunshine Coast.
There they will experience 14 nights of pure indulgence with their own private chef, personal spa treatments and a sunset cruise.
Last night, locals said they could not be happier for the couple.
Lesley Livingstone said the were "lucky sods" but added she was glad to hear someone in the town had won.
Gayle Forman added: "Fantastic news on their win. Couldn't have happened to a nicer couple. Chuffed to bits for them both."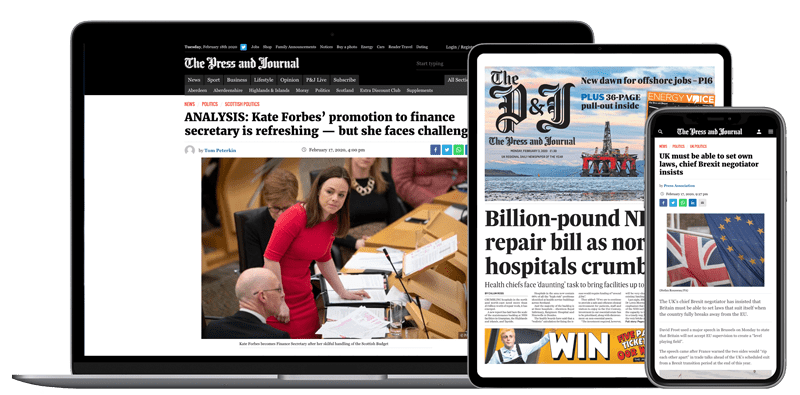 Help support quality local journalism … become a digital subscriber to The Press and Journal
For as little as £5.99 a month you can access all of our content, including Premium articles.
Subscribe