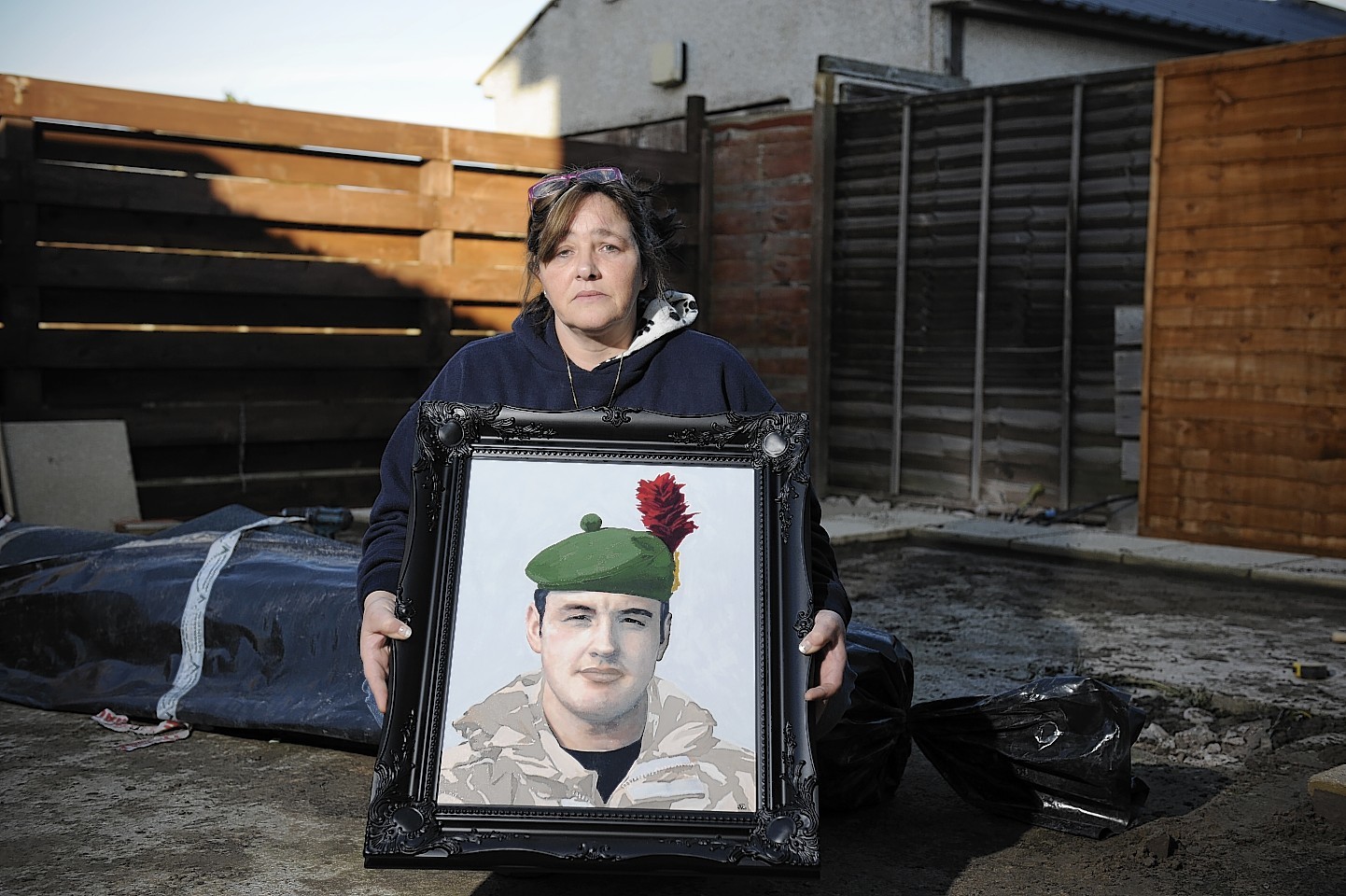 The mother of a Black Watch hero who lost his life protecting two comrades in Afghanistan says bereaved parents have been let down by the government over plans for a special memorial service.
Acting sergeant Sean Binnie, 22, was shot in the chest near Musa Qala in Helmand region as he went to the aid of two Afghan soldiers pinned down by enemy fire in May 2009.
Now his mother Janette – who lives in the north-east village of Crimond – has spoken out after she and her husband were not invited to a ceremony to remember the fallen in St Paul's Cathedral.
The service will be held on March 13, just days before Mothers' Day, to commemorate the sacrifice of the 453 members of the armed forces killed during the 13-year conflict.
They include a number of members of Sgt Binnie's regiment, which is based at Fort George, near Inverness.
However, only two official invites have been issued to each victim's next-of-kin. And in the case of married servicemen and women, that means spouses and partners are first in line and some parents will not be able to attend.
Mrs Binnie has been told her son's widow Amanda cannot take part, and that she can go in her place, but last night she told the Press and Journal the snub felt like a slap in the face to many of the families.
The 47-year-old said: "I'm pleased I'm able to go, but I'm disappointed at how it has come about. It should be his wife and his parents who are there.
"It's wrong that parents have to wait for wives to give up their seats to allow us to go. Wives move on with their lives – they can have other partners and good for them – but we don't move on. We never move on."
Mrs Binnie said she has no beef with the Army, who have shown concern for her family, but she was critical of the government for the way it had gone about allocating places at the memorial event.
St Paul's Cathedral has a capacity of about 2,000 for the service and only half of the invites have been issued to the families of fallen personnel. The remainder have been given to dignitaries, serving soldiers and international groups.
"All these politicians taking up seats – they didn't know my son," she said.
"Why should I have to sit at home and watch a memorial service which includes my child and I'm not allowed to go to?
"There's no respect for the parents. They don't like us causing problems, but I'm sorry we are causing problems because we're being left behind."
Mrs Binnie is campaigning to have the next-of-kin criteria changed, so that in the future bereaved mothers and fathers do not have to go through the pain she is facing now.
Last night a Ministry of Defence spokeswoman said: "This service is intended to honour the contribution of all those who served in Afghanistan from 2001, whether the 100,000 military personnel or the civilians that worked there.
"Unavoidably limited capacity at St Paul's means we are unable to include everyone who would wish to attend but by reserving half of the congregation places we are ensuring that two people with close ties to anyone who lost their life in Afghanistan can attend."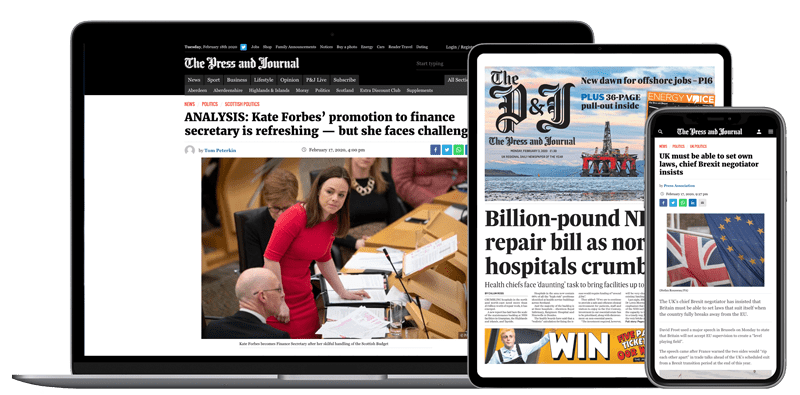 Help support quality local journalism … become a digital subscriber to The Press and Journal
For as little as £5.99 a month you can access all of our content, including Premium articles.
Subscribe