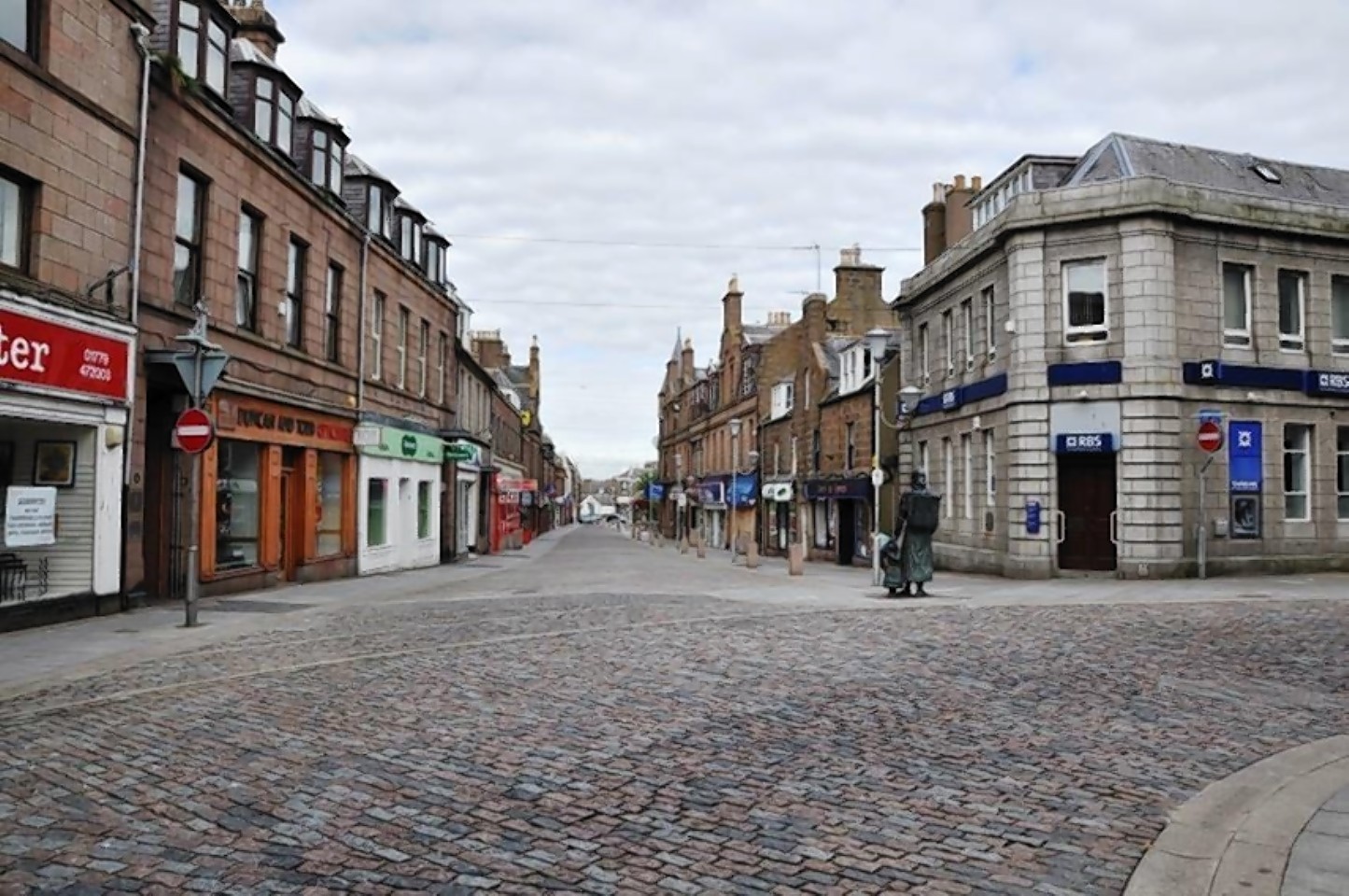 Towns across the north-east are on the brink of losing hundreds of thousands of pounds of vital regeneration investment because the council has let the clock run out on the funding.
More than £1.3million had been allocated to Peterhead, Fraserburgh, Banff and Macduff by Aberdeenshire Council – but between April and December last year just £3,000 was spent.
The local authority has since earmarked some £400,000 from the remaining pot in a last-ditch bid to get it used before March 31 when the deadline expires.
But when the new financial year starts on April 1, all unspent regeneration money will be poured back into council coffers.
Peterhead, the north-east's largest settlement, will take the biggest hit and stands to miss out on £436,000 of the £500,000 ring-fenced to revive the ailing town.
Council insiders have suggested that although the funds will no longer be set aside for regeneration, committees could conceivably vote to free up small packages of investment for future projects.
However, elected members across the region are livid at what many see as a bureaucratic logjam.
Fraserburgh councillor Ian Tait, who heralded the news of regeneration investment in 2013, said: "I am disappointed things haven't progressed as fast I would have liked them to. Some things have been done but regeneration as a whole has faltered.
"Regeneration in the town-centre brings people to shops and safeguards jobs. We need new jobs for young folk, not just in the fishing industry. The council is not performing well in that area.
"I wanted the council to put together a portfolio on all aspects of Fraserburgh to help sell the town to developers. That has never come forward."
Mr Tait's concerns were echoed by Banff and Buchan area committee chairman John Cox.
Councillor Cox said: "If this money has not been spent then we're further away from potentially bringing new jobs to the area.
"What Banff needs is a good cross section of jobs and opportunities for school children and women returning to work from raising families.
"One just has to see the line of traffic leaving for Aberdeen in the morning. If they worked and lived here, they would spend there money here and that would regenerate the area."
The controversial underspend was revealed in a report which will be presented to the local authority's policy and resources committee tomorrow.
At the beginning of the financial year, council accountants forecast £476,000 would be invested in Peterhead and £563,000 across the other three towns.
But revised forecasts detailed in the report show expectations have shrunk and now Peterhead town-centre will see no more than 10% of its allocated funding.
The report was prepared by finance chief Alan Wood in December and to that point no money had been spent across Banff, Fraserburgh and Macduff.
Optimistic forecasts contained in the document suggest 65% of the expected spend could still happen before the deadline.
Councillor Stuart Pratt, a member of the policy and resources committee, said he had been given assurances money would still be available if requested in the next financial year.
Mr Pratt, chairman of Buchan's area committee: "There hasn't been the time to work up projects but we're still keen to do that. If we can work up a project then the money may still be available.
"I'm disappointed its not been spent up until now but it's about finding the right projects and trying to get matched funding.
"There are schemes being worked upon but part of the problem is that the money available is small compared to what is needed. It's about trying to get bang for our buck."
Last night a spokesman for Aberdeenshire Council hit back at allegations that the local authority had stalled too long on spending the regeneration cash.
He said: "Since 2013 more than £10.5million has already been spent in the six key areas of development and it is important to note that the money being returned to reserves continues to be available once projects progress sufficiently.
"The Peterhead Town Centre Action Plan was approved in June 2014, and as a 24-month project was never expected to be delivered in just eight months.
"There have been several projects already delivered such as the Aldi site improvements, a strategy for dealing with seagull nuisance, a marketing prospectus, a heritage trail, and the ambitious Retail Plus scheme launched in February. Projects which require more attention over the coming eight months include property projects which naturally have a longer lead time.
"These will continue to be delivered, as originally planned, and the monies drawn down from reserves on committee approval will enable that to happen."