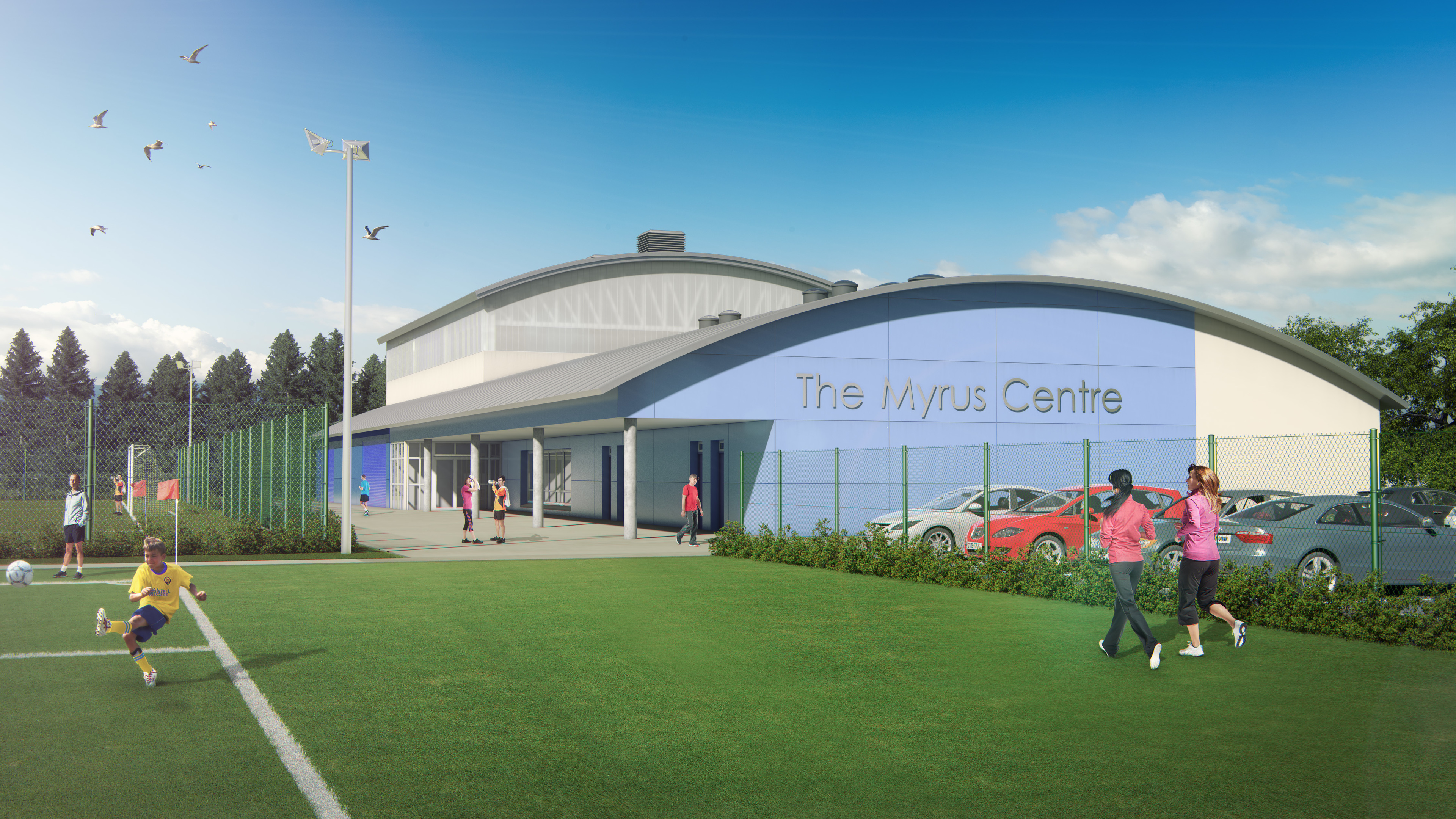 Plans for new leisure and community facilities to serve residents in two north-east towns were back on track last night after councillors struck a multi-million pound deal with Tesco.
The proposals were thrown into doubt in January when the supermarket giant announced it was pulling out of plans for a new store in Banff.
The firm had agreed to fund replacement sports facilities there, to cater for residents from the town and neighbouring Macduff, as a condition of securing planning permission for the development in Canal Park.
Yesterday councillors agreed a lucrative termination package from Tesco as well as the transfer of land at Bridge Road and the demolition of a former garage to allow for the new construction.
Works at Banff Academy and a refurbishment of Canal Park Pavilion could begin within months at a cost in excess of £12.7million.
Council Leader Jim Gifford hailed the deal, saying: "The communities of Banff and Macduff have waited a long time for this news.
"We were so pleased to have finally secured a deal last year that would have seen Tesco build a new store in the town and we were all disappointed when they announced earlier this year that the store would not be going ahead.
"I am delighted that we are able to commit to building the sports and leisure facilities that the towns so badly need. Tesco have committed to meet their contractual obligations, as well as doing what is right for the community and I thank them for their swift response and conclusion to the deal."
Tony McElroy, Tesco's head of government relations in Scotland, added: "We wanted to do the right thing by the local community and we're very pleased to have reached agreement with Aberdeenshire Council."
Local councillor John Cox said: "I am so pleased that after many years these facilities will finally get built.
"I am sure this will open the floodgates for new investment for leisure and sports facilities, with the spin-off of attracting new businesses to the area."
An ebullient councillor Mark Findlater added: "I'm over the moon – this has been a long time coming and was one of the main reasons I put myself forward as a councillor.
"This should be a catalyst for other things happening in Banff and Macduff."