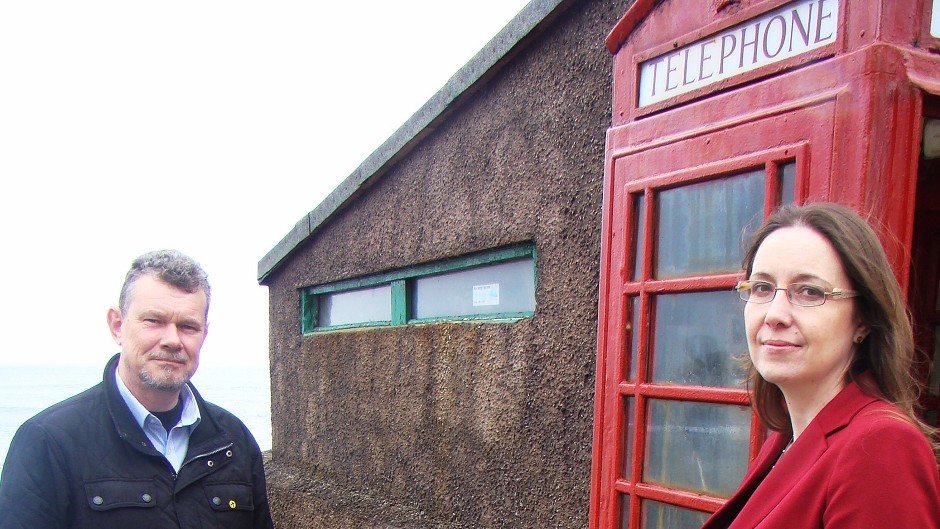 It is Scotland's most famous telephone box, but the kiosk in the village of Pennan is no longer ready for its close-up.
The red box, which played a starring role in the classic film Local Hero in the 1980s, has fallen into such a state of disrepair that residents fear it will damage their tourism trade.
Fans have been braving the steep brae to the coastal community to have their photos taken next to the landmark since Bill Forsyth's comedy became the hit movie of 1983 – but anyone arriving today will be greeted with shabby paintwork and a missing door.
Last night BT insisted the phone was still working and promised it would take action to remedy the problems as soon as possible.
The news was welcomed by locals last night.
Peter Simpson, owner of the popular Pennan Inn, said: "It has been a problem for some time. Local businesses, including myself, have been contacting BT but the work has been very slow. It was last repainted around five years ago and during the winter the door fell off.
"It looks terrible, particularly when people are taking their picture with it.
"Our hotel is full most weekends with people from all around the world who come to Pennan to see the phone box."
The kiosk which played a central role in the film was actually a prop for the fictional town of Ferness.
However, a genuine public phone was installed on the site in response to public demand.
Tourists have been flocking to the site ever since and the box has been a listed building since 1989.
Aberdeenshire councillor Ross Cassie visited the village recently and was disappointed with what he saw.
He said: "The door is completely off and lying at the side.
"It's an iconic phone box – quite possibly the most famous phonebox in the world, or at the very least in Britain – and there are a lot of people who come to Pennan purely and simply because this is where Local Hero was filmed."
A BT spokesman said: "We are sorry to hear that the pay phone has been damaged and are arranging for a replacement door to be fitted in the next few weeks and for the kiosk to be repainted as soon as weather allows.
"The pay phone has continued working normally. We would encourage anyone who spots faults or damage to a pay phone to report it to BT by calling 0800 800 151."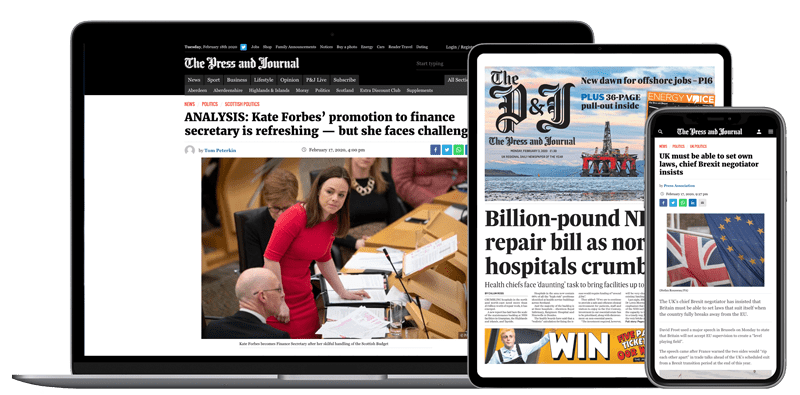 Help support quality local journalism … become a digital subscriber to The Press and Journal
For as little as £5.99 a month you can access all of our content, including Premium articles.
Subscribe