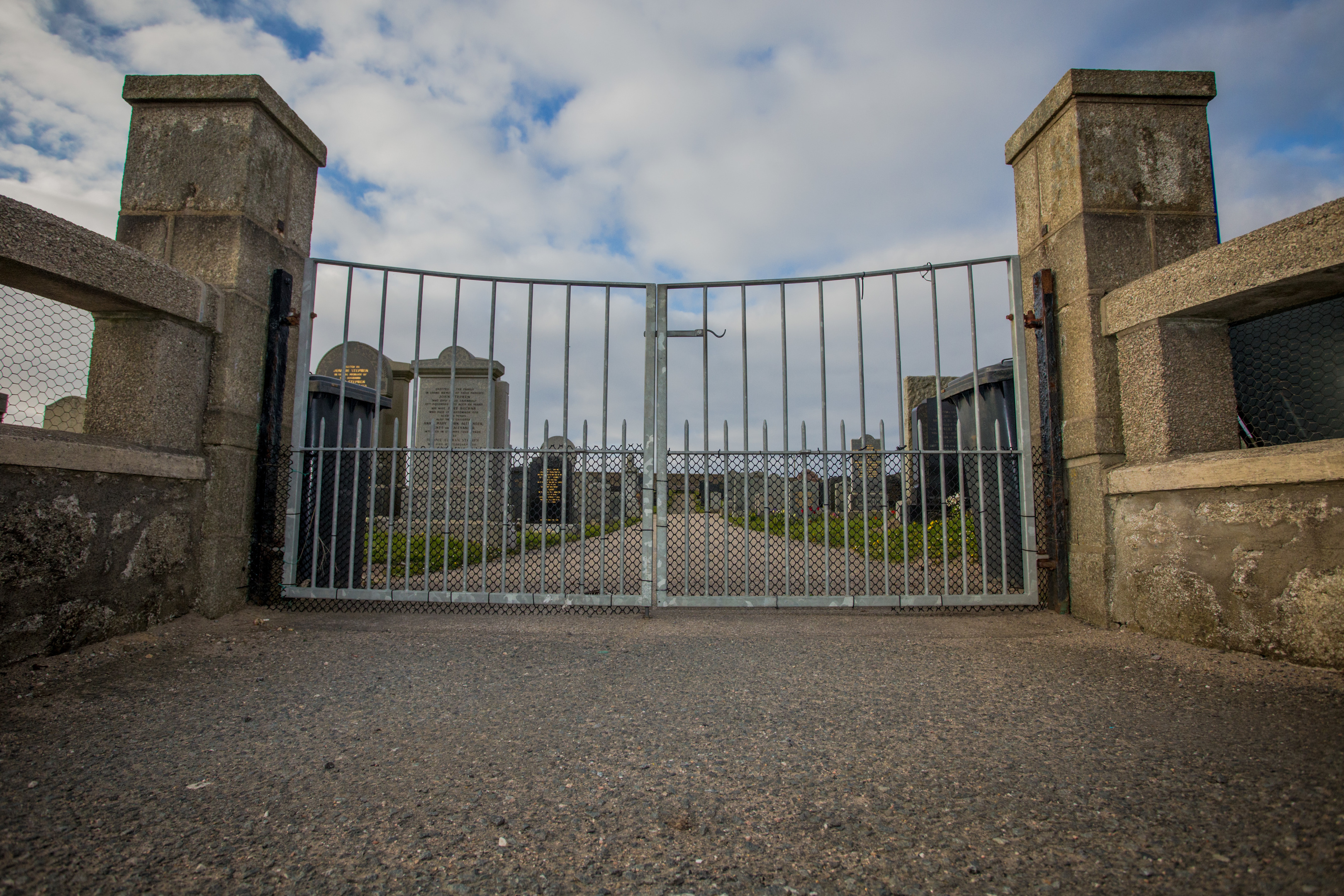 More than 100 furious villagers in the north-east have signed a petition to prevent a cemetery being built near their homes.
Aberdeenshire Council has chosen land adjacent to Shore Street in Cairnbulg, near a play park and public library, for a location that could be developed into a new burial ground.
But residents are furious at the proposals, which came to light as part of the local authority's emerging new local development plan, and have launched a petition to convince planners that the existing cemetery – one mile north of the village – should instead be expanded.
Last the night, the village's postmistress Marilyn Ritchie – who created the petition – said she did not want her grandchildren to grow up looking into a cemetery.
"I don't want a graveyard in my back garden. I don't want to wake up in the morning and see that," the 52-year-old added.
"There's a park where kids are going to see burials all the time – our grandchildren are forever down here. If they're all out playing, do I have to tell them to be quiet because someone is being buried? It's ridiculous.
"We're not happy about it. There's nobody keen on it."
The petition has also been endorsed by local councillor Ian Tait who called for villagers to make their feelings known to the authority.
"I would strongly encourage them to put their views to the local council. My view has always been to have an extension of the existing cemetery – it's the obvious thing to do, in my mind," he said.
"I would be in favour of it being built adjacent to it. Having two cemeteries does not make sense, as far as I'm concerned. But just because it is in the local development plan, it doesn't mean it has to go there (near the library)."
An Aberdeenshire Council spokeswoman, however, said the authority would continue to look at all options.
"Although land has been identified in the local development plan, the final location of the new burial ground in Cairnbulg is yet to be determined," she said.
"The council will continue to explore other options with the knowledge that there is space allocated for use if necessary."