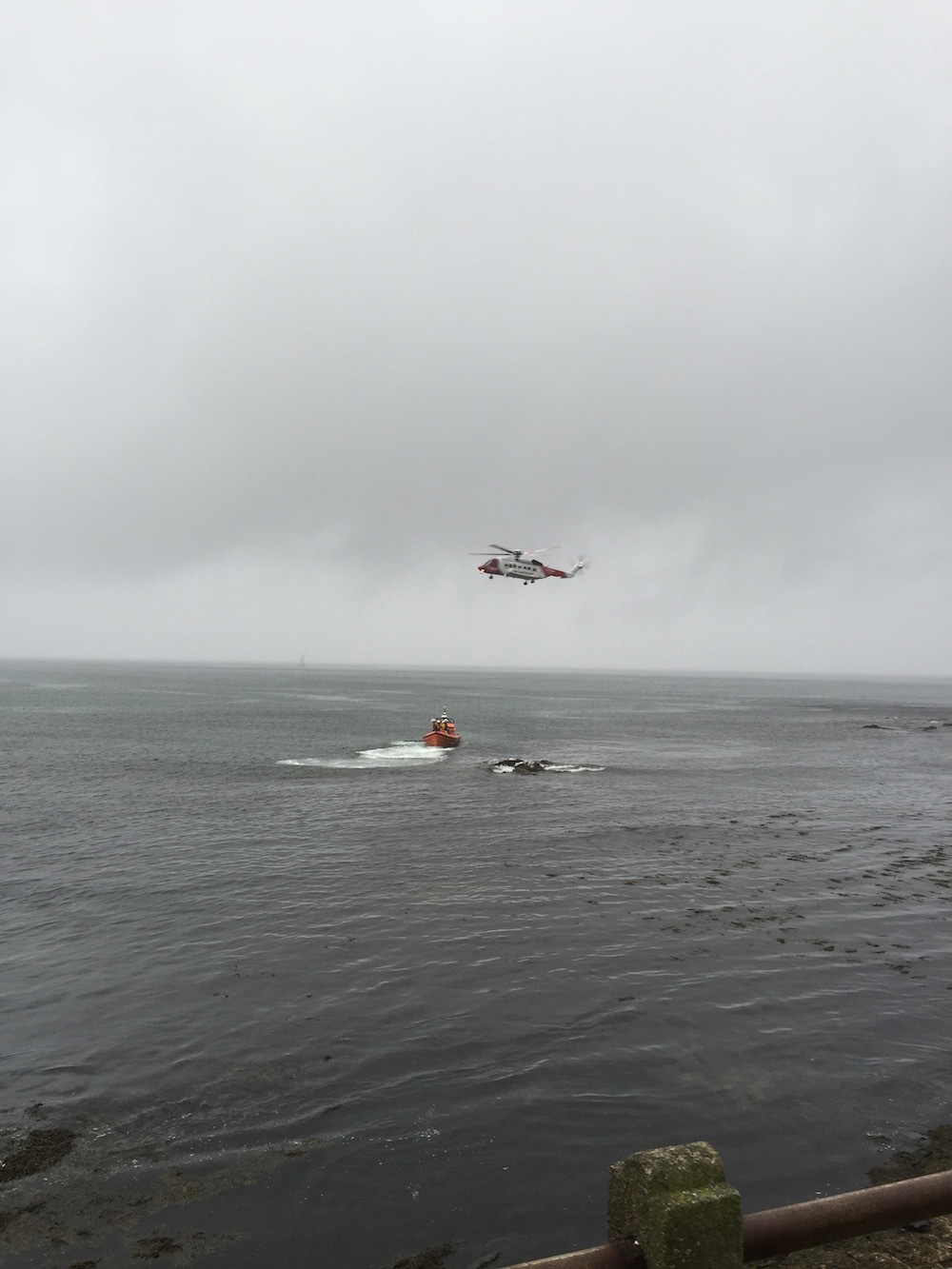 Police are investigating after a "malicious" missing person call was made to coastguards last night.
A major land, air and sea search was launched at Banff Bay just after 7pm after the coastguard received a report of a person going in to the water behind the Union Road filling station at Macduff.
The volunteer crew from RNLI Macduff and lifeboat, Lydia Macdonald, were launched around 7.10pm to scour the area.
Meanwhile, police on foot searched the coastline as search teams from the Maritime and Coastguard Agency performed a search of the bay, covering the shoreline from Macduff Harbour to Banff Harbour.
Coastguard helicopter Rescue 951 was also tasked with assisting the search.
After an hour, the search was called off after it became clear no one was in the water.
A RNLI spokesman said: "The Coastguard was unable to make contact with the person who made the initial report of the person going in to the water to confirm any further details."
The Coastguard believes the call may have been malicious and the details have been passed to police to investigate.