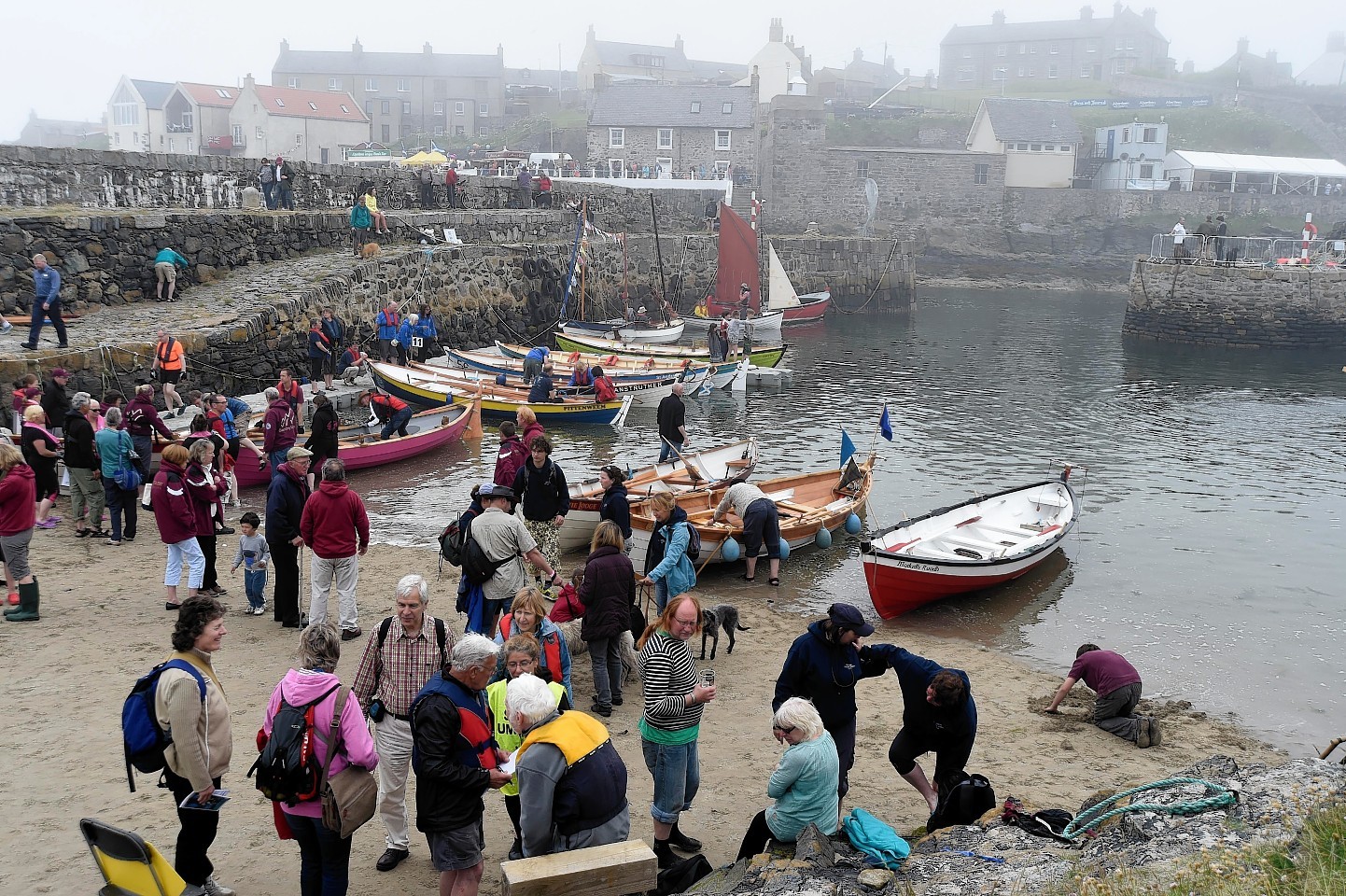 Two lifeboats went to the aid of a classic fishing boat after it developed engine trouble in thick fog at the close of an annual festival.
The Buckie and Macduff RNLI vessels were both involved in the mercy mission after the crew of the Sovereign raised the alarm shortly after it started its journey south after appearing at the Scottish Traditional Boat Festival at Portsoy.
Its crew were able to make a distress call before losing power to their communications system when they were off Portsoy on Sunday evening.
It was towed back to port for repairs.
Macduff lifeboat's coxswain, Chassey Findlay, said: "Visibility along the coast was less than 100 meters (110 yards).
"This, along with the large number of small boats at the festival, made the search and rescue of Sovereign more challenging."
The boat was built in Fraserburgh in 1936 and was also drafted into service during World War II.
Originally constructed by Wilson Noble for Newhaven fisherman Tom Hall, it was bought and restored in 2009 by the Northumbrian Fishing Heritage Trust (NFHT).
The Sovereign was relaunched at Newcastle after an extensive restoration.
NFHT had sailed the boat to Portsoy to be part of the 22nd annual boat festival.
The festival, which was this year sponsored by the Press and Journal and Aberdeen Asset Management, attracted about 16,000 people to the north-east over the weekend, despite the poor weather.