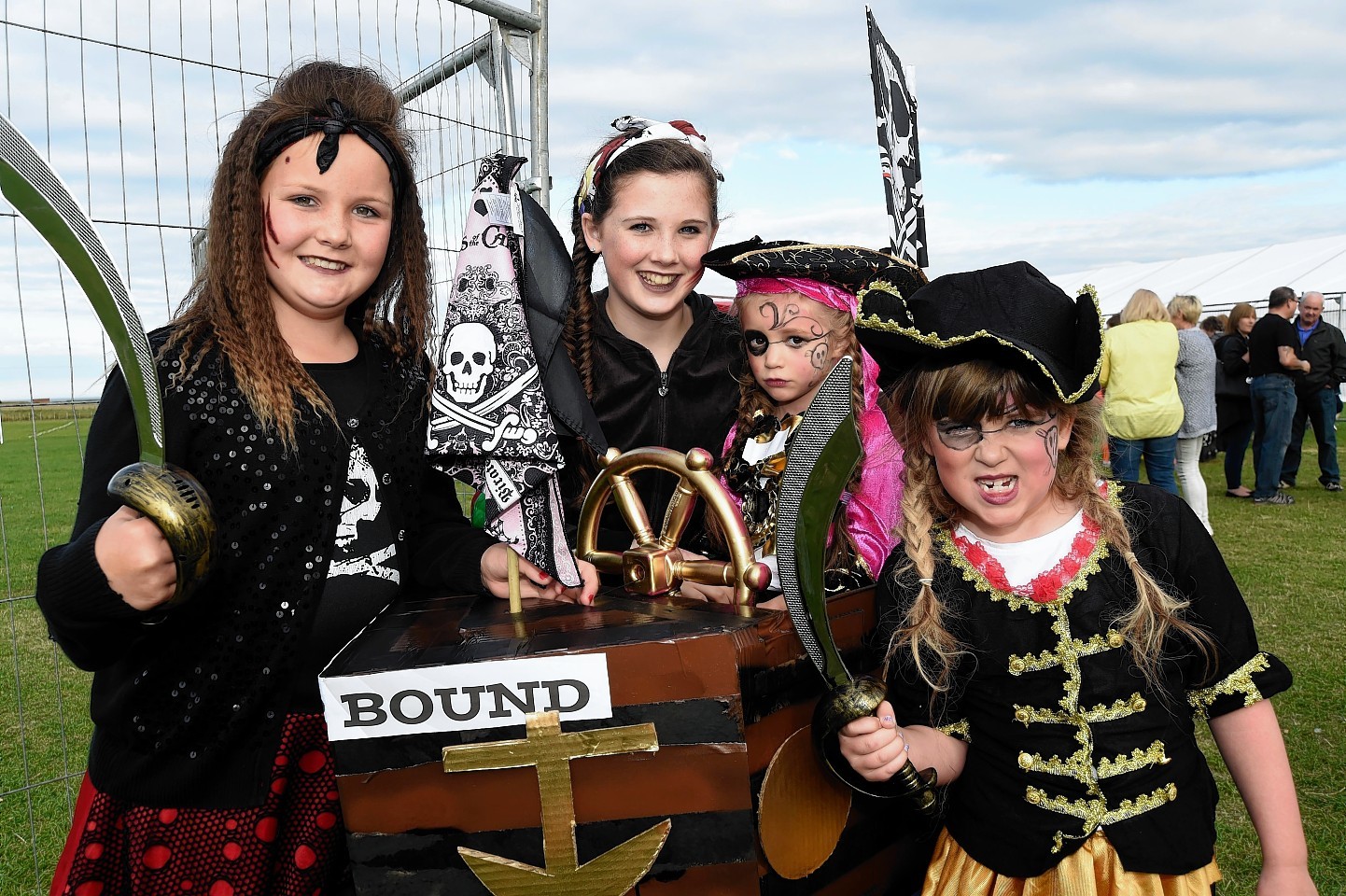 A quiet north-east village is celebrating after raising a staggering £28,000 during a recent summer gala.
Hundreds of people attended the 17th annual Invercairn Gala last month, with the six days of entertainment including a quiz night and children's fancy dress parade.
All the proceeds raised by the yearly event between the villages of Inverallochy and Cairnbulg near Fraserburgh are ploughed back into the local community.
And now the organising committee have proudly confirmed that this year's profits from the events and entertainment programme topped £28,000.
David Gammack, who helps run the events, praised the community for its passion and support of the gala events.
"It was a hugely successful week," he said. "It was well attended by locals and by those from further afield, and it went without any difficulties or problems. The weather was also quite kind – we
really could not complain."
The profits from the gala will be available for funding applications from groups and projects within the villages. Applications can be submitted over the next month before the organising committee hands the money back to the villagers.
Mr Gammack said: "I think that's why we are so successful – we're quite open with what we make, and we're open with the funding that's ploughed back into the villages.
"It comes as a shock to some that a community of around 1,400 people can raise that kind of money from a weekly gala," he added.
Previous projects which have benefited from gala funding are local sports teams and the village hall.
Mr Gammack suggested one investment could allow the local Brownies and Guides groups go to the Fraserburgh pantomime.
Another beneficiary previous project is a scheme to erect a memorial to fisherman from the coastal communities lost at sea.
The statue, due to go up at Shore Street, will represent a fishing wife and her child looking out to sea for a loved one who has yet to return home.
The £28,000 raised is on par with previous figures, but Mr Gammack said this year's achievement is all the more impressive given the rising costs of hosting the event.