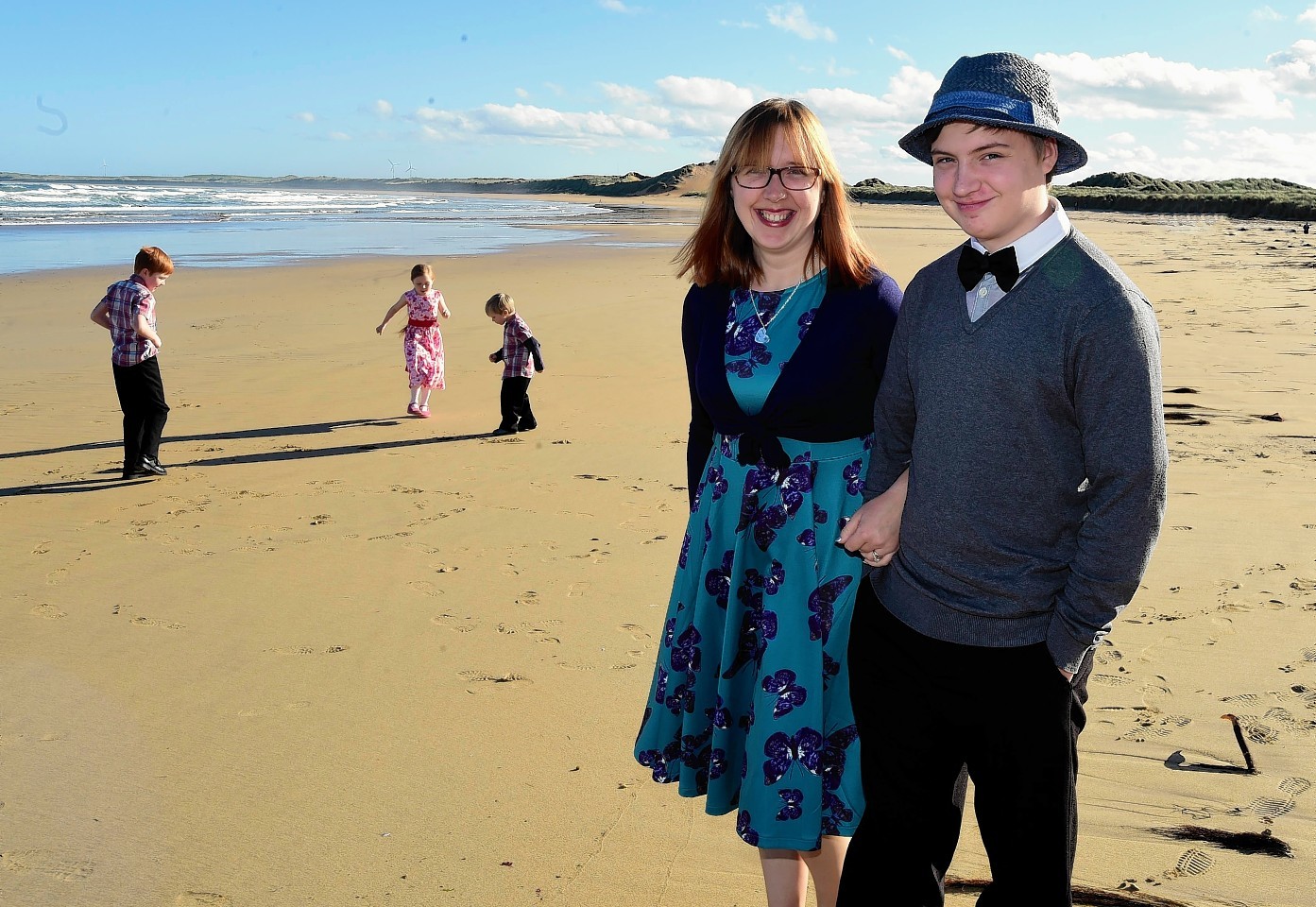 A north-east couple have launched a fundraising drive to stop their family being split up when their son undergoes lifesaving surgery.
Fifteen-year-old Zachery Cates is waiting for a date for a vital heart operation in Glasgow.
But his mother Angela fears he could be left without the support of his dad Paul and younger brothers and sisters Phoebe, Coby and Joe if the family cannot raise enough money to pay for travel and accommodation.
Zachery was born a month premature and developed breathing difficulties before being diagnosed with truncus arteriousus.
Left untreated, the condition worsens and results in death.
He had his first operation – to replace a heart valve – when he was aged just five weeks.
He needs open heart surgery and is likely to get a date for his operation before he is 16.
His mother said: "It is a very, very dangerous procedure that he needs," she said.
"With any operation there's risks, and with open heart surgery there's always risks. The type of surgery Zachery needs could be fatal – but without it, he would eventually lose his life. He has to have it."
The teenager's condition makes him sensitive to cigarette smoke and susceptible to illness. It also prevents him from playing with his brothers and sister.
His mother said: "He can't keep up with his younger siblings, and it is quite sad to watch.
"They'll all be running about and having a fun time, then he'll have to stop.
"He looks like the big, healthy brother, but within a short while he's had enough and he'll have no energy for the rest of the day. He's used to it, because that's just how he is, but it is heartbreaking."
To support him through another surgery, the Cates family, who stay at New Aberdour, near Fraserburgh, want to raise enough money to allow them all to travel to Glasgow when he has his operation.
Tomorrow, they will stage an indoor car boot and cosmetics sale at New Aberdour village hall between 2pm-4.30pm, with all proceeds going towards their hospital fund.
Zachery's dad Paul, 42, and sister Phoebe, 8, also have heart conditions but are not as seriously affected by them
The pair both have a bicuspid aortic valve, which affects about one in 50 people.
It occurs when the aortic valve has only two flaps instead of the usual three.