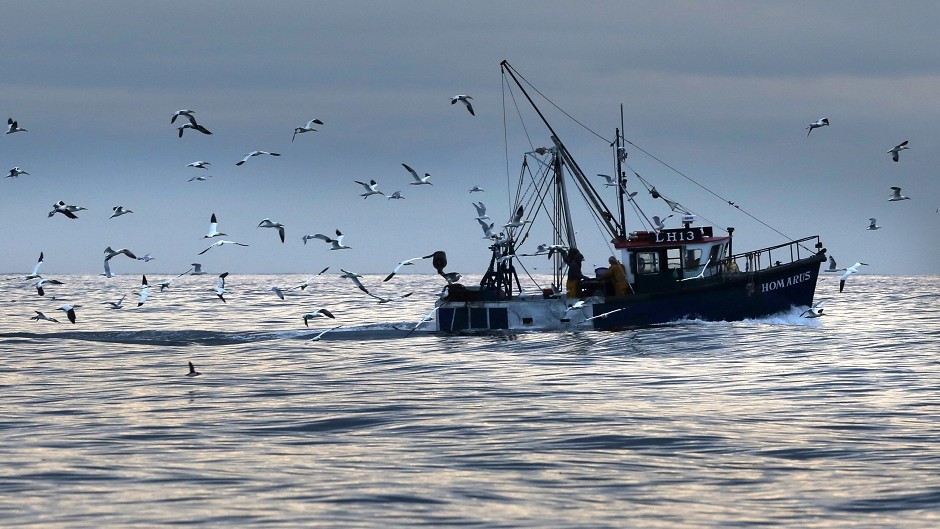 The fishing industry in the north and north-east is unwittingly funding a body which helps boost the sale of rival frozen Norwegian seafood in Britain.
A Scottish Government minister said last night that trawlermen would be left "bewildered and frustrated" that they are pumping more than £1million a year into an organisation promoting imports.
Later this month UK Government body Seafish will send the 10 regional winners of the national fish and chip shop awards to Scandinavia – where they will learn about the supply of fish from Norway to markets in Britain.
The group has already used one of its campaigns, Fish is the Dish, to advertise a recipe which recommended the exclusive use of Norwegian cod and prawns.
Seafish is understood to receive more than a £1million a year from Scottish fish sales – leaving fishermen with a "justifiable complaint" that they are "paying to promote" rival products.
Environment Secretary Richard Lochhead has now demanded urgent reforms from the UK Government in light of the revelations, while north and north-east skippers and crews have been left outraged.
Moray MSP Mr Lochhead said: "At a time when key white fish stocks in the North Sea, and quota for Scottish fishermen, are both rising, many in Scotland are bewildered and frustrated that the opportunity isn't taken to promote local, fresh Scottish-caught fish.
"This shows why we need the UK Government to commit to devolving powers over food levies to the Scottish Government as a matter of urgency."
Aberdeenshire councillor Charles Buchan, chairman of the local authority's fisheries committee, said: "The levy is applied – you can't refuse it. Scottish fishermen think it should be for the benefit of them.
"There aren't all that many English fishermen, and Seafish UK don't raise much money there. However they do take a levy off every box of Norwegian fish, so it's in their interests to increase trade. That's of no benefit to the Scottish fishermen.
"A lot of Scottish skippers feel they're paying to promote Norwegian fish and I feel really sorry for them. They have a justifiable complaint about how Seafish UK – and I stress the UK bit – are handling this."
The "study trip" to Norway, which will take place this month, was paid for by the Norwegian Seafood Council as part of Seafish's National Fish and Chip Awards 2016.
Seafish's funding is largely drawn from domestic fish sales, but it also receives a levy from companies importing catches from abroad, such as Norway.
Peterhead fisherman and TV personality Jimmy Buchan said: "Funds generated from the sale of fish caught and landed in Scotland should be reinvested here for long-term sustainable growth where all Scottish stakeholders can benefit."
Last year's winners of the national fish and chip awards, Frankie's Fish and Chips in Shetland, said they would encourage other shops to source "locally caught fish rather than frozen imports".
Paul Williams, chief executive of Seafish, said the group's attitude brought benefits to both parties.
He said: "We organise trips to both the north-east of Scotland and Norway for our winners to learn about the supply chain with both sides getting opportunities to promote their products.
"Inevitably, the National Fish and Chip Awards are the focus of considerable attention and the event can find itself in the centre of a debate about who benefits most – the UK fishing fleet or suppliers of white fish from abroad.
"The answer is very straightforward – it is both. By promoting the whole fish and chip sector, Seafish can give room to both the fresh and frozen message within our campaign."
A spokeswoman for the UK Government said ministers were "committed to supporting Scotland's world-class fishing industry" and would work closely with the Scottish Government "to give Scotland a greater say over how food levies are spent".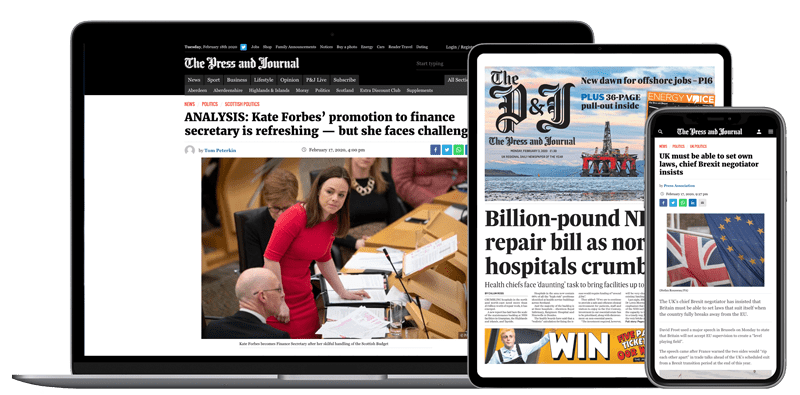 Help support quality local journalism … become a digital subscriber to The Press and Journal
For as little as £5.99 a month you can access all of our content, including Premium articles.
Subscribe