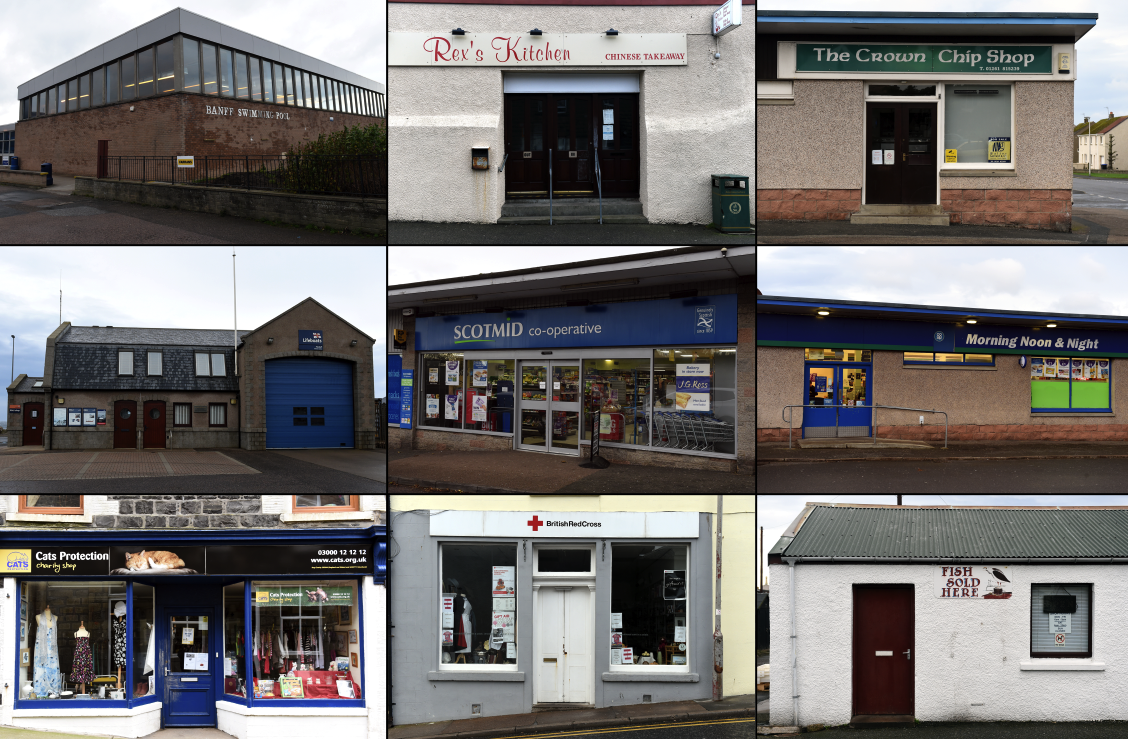 Charities, businesses and a lifeboat station have been raided by thieves during a "despicable" crime spree in two north-east towns.
Macduff's lifeboat station and Red Cross charity shop were among 10 spots targeted during the early morning heists in the fishing port and neighbouring Banff at the weekend.
The council-run pool at Banff's Bellevue Road was also raided, as well as the Cats Protection shop on Macduff's Duff Street.
Police have launched an investigation into the thefts – and appealed for any witnesses to come forward to help catch those responsible.
Sergeant Scott Gove, of the Banff community policing team, said that numerous establishments in both towns were targeted between Friday evening and Saturday morning, however not all efforts were successful.
He added that although a only "small" amount of money was taken in total, many businesses would be left counting the cost of extensive repairs.
Last night, Chassey Findlay, coxswain of Macduff lifeboat, said he was disgusted that thieves would target any charitable cause.
"These funds were for Macduff lifeboat to continue its work saving lives at sea and educating people to respect the water," he said.
"It is upsetting that someone felt the need to steal from a charity."
Another shop owner said she feared that she could be broken into again.
Mandy Chung, who owns Rex's Kitchen in Banff, was hit by the thieves as they made their way through Duncan Street.
"They damaged my front door, but they weren't able to get in – I'm lucky," she said.
"You don't think these things will happen in a town like Banff or Macduff – it's quite scary.
"I'm now worried that it will happen again."
Local leaders have called on residents to do their part and report anything they might know about those who were responsible.
Banff councillor John Cox said he had never heard of something like this happening before, and certainly not on this scale.
He said the thefts would have a "major impact" on people's sense of security.
"Never have I known of something like this happening. It has created a lot of distress for a number of people," he said.
"If they aren't caught already, I am sure it won't be long before they are facing Her Majesty's pleasure."
Macduff's lifeboat station and both Red Cross shop on Duff Street were targeted along with Inshore Fishmongers and Scotmid.
Banff's swimming pool was raided alongside the Morning Noon and Night convenience shop, Banff Pets Care and the Crown Fish and Chip Shop.
The raids came just days after heartless thieves broke into the Banff branch of the JG Ross bakery on Tuesday night, disappearing with hundreds of pounds.
Sergeant Scott Gove, of the Banff community policing team, said inquiries into the latest thefts were at an early stage.
"This is a despicable crime which is absolutely not acceptable. Although a very small value of items have been taken there is damage to many of the properties which will have to be repaired," he added.
"I would ask that anyone who has seen anything unfamiliar or concerning at all please contact us and we can follow it up.
"Additional patrols will be carried out in the towns but at the same time I would like to remind residents to take every step they can to prevent themselves becoming a victim of crime.
"If you can, fit an alarm, have lights on timer switches in your homes and always ensure that your windows, doors, shed, outbuildings, garages and cars are locked and secured."
Anyone with information should contact the police on 101 or Crimestoppers on 0800 555 111 to remain anonymous.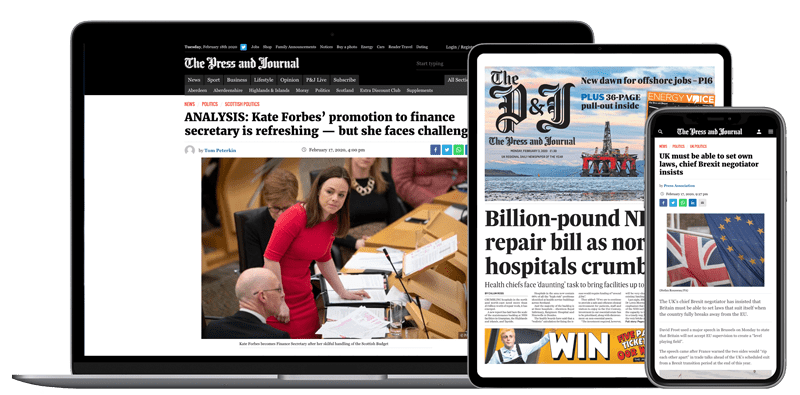 Help support quality local journalism … become a digital subscriber to The Press and Journal
For as little as £5.99 a month you can access all of our content, including Premium articles.
Subscribe