A search organised to find missing Shaun Ritchie has been cancelled due to unforeseen circumstances.
The search was organised by Shaun's devastated family and a psychic who believes she can help with the missing man.
But Shaun's family put a post on the 'Find Shaun Ritchie' Facebook page explaining the search had been called off for 'unforeseen circumstances'.
The post read: "Firstly we would like to thank everyone who was willing to offer us their time and expertise over the weekend however due to unforeseen circumstances there will be no search taking place this weekend."
Luton based psychic Nikki Trott contacted the family and offered to lead the search, explaining she wanted to help bring closure to the family.
Dozens of people had volunteered to help with the weekend search, including a number of divers from across the country, as well as members of the local community who have been touched by the story.
Shaun, 21, has not been seen since he vanished while on a night out with friends in woodland near a farm in the Strichen area of Aberdeenshire.
His mother Carol Roy watched him leave his house in Fraserburgh with a group of young men in a van last Halloween but he did not return home the following day.
He was reported missing two days later and police launched an investigation which turned into one of the biggest search operations ever carried out in Scottish police history.
Items of clothing belonging to Shaun were recovered from an area of marshland near where he was last seen on the night he vanished but baffled police still do not know what happened to him.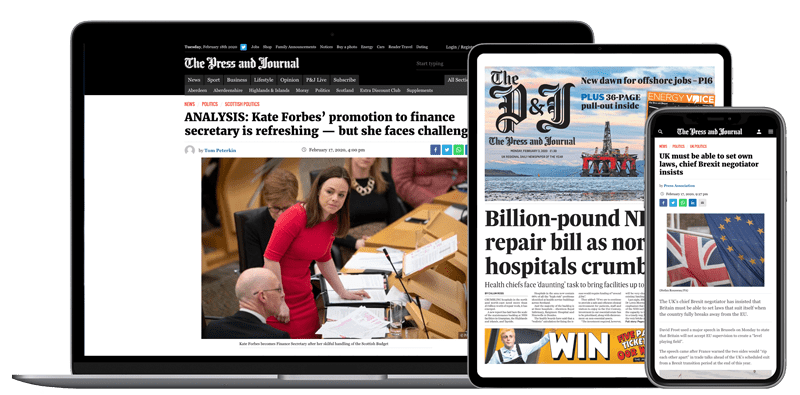 Help support quality local journalism … become a digital subscriber to The Press and Journal
For as little as £5.99 a month you can access all of our content, including Premium articles.
Subscribe