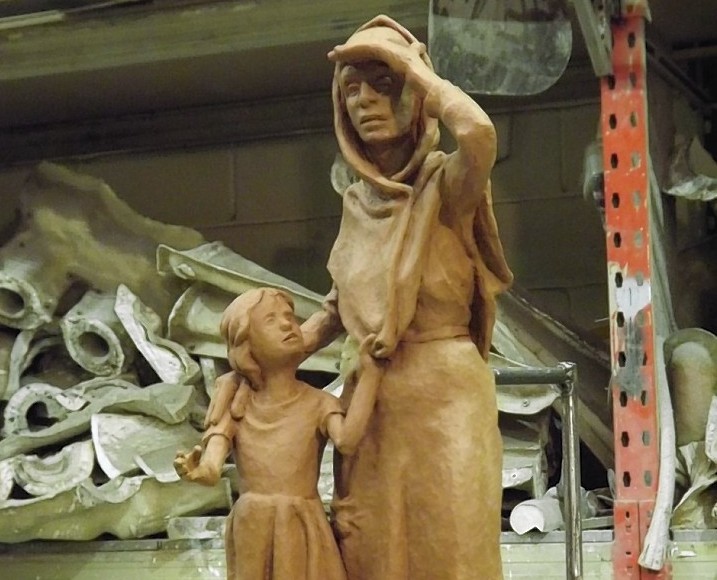 A north-east community was awarded £1,000 last night for the erection of a memorial to the men lost at sea.
Cairnbulg and Inverallochy residents have been fundraising for the past year to create a statue overlooking the North Sea in memory of the families torn apart by tragedy in the fishing industry.
So far, they have raised £30,000 for the bronze memorial.
To kickstart the poignant project, Invercairn Gala committee loaned the community council £15,000 and last night Banff and Buchan councillors added to their efforts with grant money to the sum of £1,000.
Invercairn Community Council member Mike Summers, who is involved in the project, said the perils of the fishing industry had affected many in the twin towns of Cairnbulg and Inverallochy "over the years".
"The Invercairn Community Council wanted to recognise this," he added.
The money will be used on landscaping near the completed statue.
The project was one of three awarded money at yesterday's Banff and Buchan area committee.
Portsoy Community Council was awarded £400 for the purchase of a community-use defibrillator.
It will be kept on the wall of the local ice cream shop at Seafield Street and will be accessibly 24-hours a day.
The local fire brigade have agreed to service the equipment and train as many local people in its use as possible.
Tyrie's community council was meanwhile awarded £480 for carpet tiles to complete its refurbishment of the village's bowling club hall.
The carpet tiles will allow the group to have a more inviting space for visitors and people from the community.
The hall is regularly used by local groups for physical exercise and to reduce isolation.