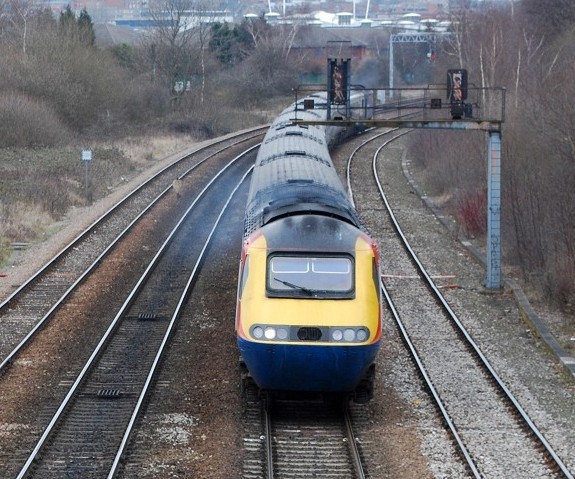 An acrimonious row erupted between north-east councillors last night over the future of railways in the region.
Earlier this week, the Scottish Association for Public Transport backed a bid to create a Dyce to Ellon train link as a first step of proposals to reconnect what has been described as the "forgotten corner" of Scotland's rail network.
But now, SNP councillors have reacted angrily to comments made by Conservative councillor and transport campaigner, Gillian Owen, who said the £100million rail link should not come at the expense of upgrades to the A90 Ellon to Peterhead route.
SNP members Stephen Smith and Rob Merson claimed that Ms Owen – a driving force behind the "Why Stop At Ellon?" initiative – had reneged on a cross-party consensus to back the reintroduction of the railways.
Mr Smith said: "It's extremely disappointing that the cross-party support for the Buchan rail link has been broken.
"Clearly, we have to await the outcome of the feasibility study, but I think Gillian Owen is wrong: we can't afford not to have a rail option.
"In terms of the congestion which those of us travelling into Aberdeen from the north face on the existing dual carriageways, rail is exactly what will help relieve congestion and get traffic off the roads."
Mr Merson, who represents Ellon and District, alongside Mrs Owen, added: "No-one involved in the pro-rail campaign is arguing that there shouldn't be improvements to our roads.
"But for the Conservatives to pitch road against rail and make this an "either or" issue is simply using this as a tool for political campaigning."
However, last night Ms Owen defended her position, and accused the SNP councillors of politicising an issue on which there is wide consensus across all parties.
She stated: "I didn't say I was against re-establishing the rail link. I'm 100% behind the ongoing public consultation on transport and I very much look forward to the outcome of it.
"My whole aim is connectivity, and the north-east has to be better connected overall. My concern is the cost."
She added that the "cross-party consensus", to which Mr Smith and Mr Merson referred, was made by an infrastructure services committee in 2013 of which she was not a member. The meeting was chaired by the previous Tory-led administration.