A north east pensioner, dubbed the modern-day "Elephant Man", has said he hopes the New Year can bring an end to his suffering after he described himself as feeling "humiliated".
Rosehearty-based Michael Cull has been living with a massive, two-stone growth on his leg for more than 11 years which has been getting progressively worse.
With no sign of improvement on the horizon, the 66-year-old has made a final plea for doctors to end his suffering in the New Year.
The former Nasa scientist has even considered funding surgery himself in India if doctors are unwilling to act.
Mr Cull said: "I've been waiting for several years and still had no diagnosis – it's horrible.
"People brand it elephantiasis, but nobody really knows what it is. It could be something no one has ever had before, but nobody seems to be interested in finding out how I even contracted it in the first place."
The massive growth, which requires Mr Cull to spend hundreds of pounds on custom-made trousers, began to appear following a car accident.
Stockings to reduce the swelling have failed.
Mr Cull said: "I've suggested amputation, but I don't want to end up in a wheelchair for the rest of my life. There's nothing positive about my situation.
"Something has to be done in 2016 – anything. I've had exams and psychiatric exams, but I have had nothing back. It's really hard to have a positive outlook.
"I'm humiliated."
Doctors in Hull had pulled out of performing a surgery on the growth earlier this year.
But there seems no end in sight to the plight of Mr Cull, who has been described as "The Elephant Man", after Joseph Merrick, the Victorian freak show performer, whose battle with the disease inspired a film.
An NHS Grampian spokeswoman said she was unable to discuss individual cases.
She added: "However, if patients are concerned about their care, we recommend they contact the team in charge.
"Healthcare professionals will work with a patient to discuss, for that individual, options, suitability, complexity, risks and potential consequences of procedures or treatments."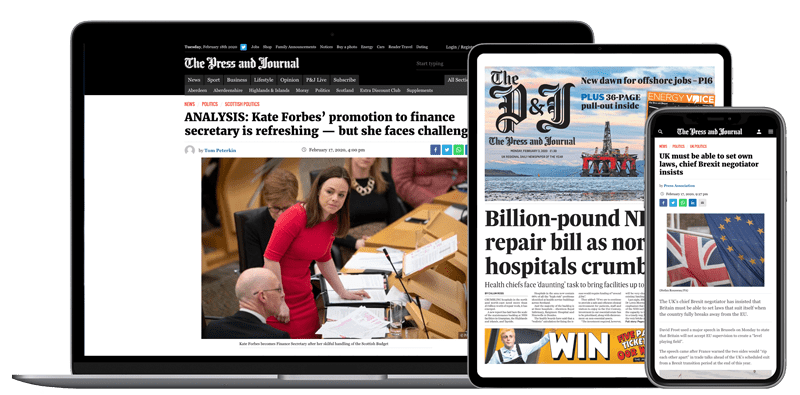 Help support quality local journalism … become a digital subscriber to The Press and Journal
For as little as £5.99 a month you can access all of our content, including Premium articles.
Subscribe