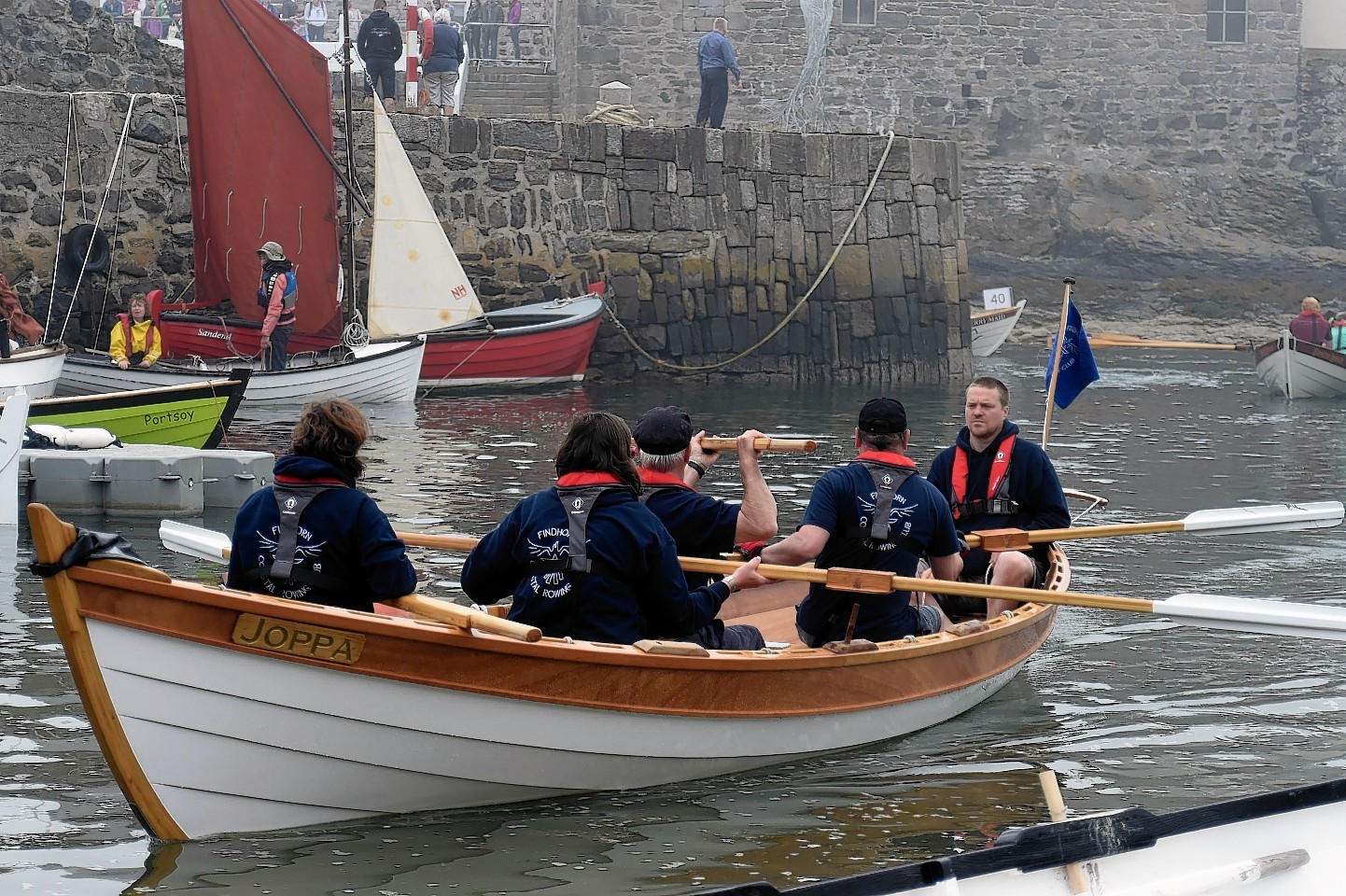 The historic heart of a north-east village has been saved after the Scottish Government blocked planning permission for a modern holiday home.
A bid was made last year by Garmouth-based architect Stuart Matthew to create a new boat shed and self-catering accommodation in Portsoy's 17th-century harbour.
It was backed by the local authority's planning service, but councillors threw out the application after protests from local campaigners and a visiting film production crew.
Residents felt the development – on land at a former salt house near the harbour's edge – would damage the port's annual boat festival.
Meanwhile, Alan Wands, who used the conservation zone as the backdrop for his remake of Whisky Galore, starring the comedian, Eddie Izzard, branded planners "short-sighted" and said the development would hurt hopes of other movie projects using the location.
In a letter to planners, he stated: "In my opinion, Portsoy harbour is a unique and beautifully preserved site which will be spoiled by the building of a holiday home on the site of the old salt house.
"It will certainly make it much harder for other film-makers to use the harbour as a location for period films or television productions."
A 171-name petition was also created to block the house being built.
And the Scottish Government has now weighed in to bring the saga to a close.
Mr Matthew had appealed to the government to overturn local councillors in December.
However, reporter Michael Cunliffe concluded the house would form a "prominent and incongruous element" that would detract from the character and appearance of Portsoy's harbour.
He said: "The impression of a transition from the town, along the harbour to the rugged coast and the sea, is essential to that character as it has evolved over more than three centuries into the present picturesque scene.
"The proposed development does not accord overall with the relevant provisions of the development plan and there are no material considerations which would still justify granting planning permission."
Mr Matthew was unavailable to comment.