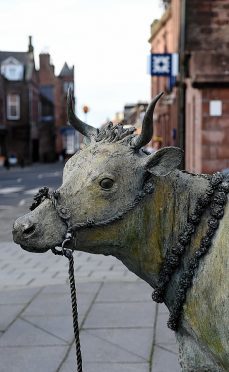 A north-east market town was bustling with life and colour yesterday despite heavy downpours as annual May Day celebrations once again proved a hit with visitors.
Now in its 29th year, the annual event in Turriff marked the bank holiday weekend and attracted scores of families from the local area and further afield.
The celebration was the inaugural event in a packed programme of summer festivities in the town which include the famous agricultural show in August.
Yesterday's festivities closed the heart of the community to traffic and included live music and a bustling market.
Last night, Turriff May Day co-coordinator Hazel Gaul said that the year of planning which went into the event proved its worth.
She added: "It was a brilliant day and definitely a success despite a very heavy rain shower at midday.
"I think the day went well and the pavements were busy. We had dancers who were fantastic and the pipe band – with a lot of up-and-coming talent – did very well."
She offered a special thanks to all those involved in organising the event, and those who turned out to celebrate the Turriff community.
Other attractions on the day included a collection of classic cars on display as well as a vintage tractor.
Many shop keepers took part by decorating their windows to promote local business, and a farmers market, featuring goods including beers, cheeses, jams and cakes, proved popular on Balmellie Street.
The local highland dance troupe performed at Turriff's most famous landmark – the Turra Coo – and a number of local politicians, who were canvassing for votes ahead of Thursday's election, also set up stalls along the High Street.
The busy schedule of events in the market town will culminate with the globally-renowned Turriff Show on the final weekend in July.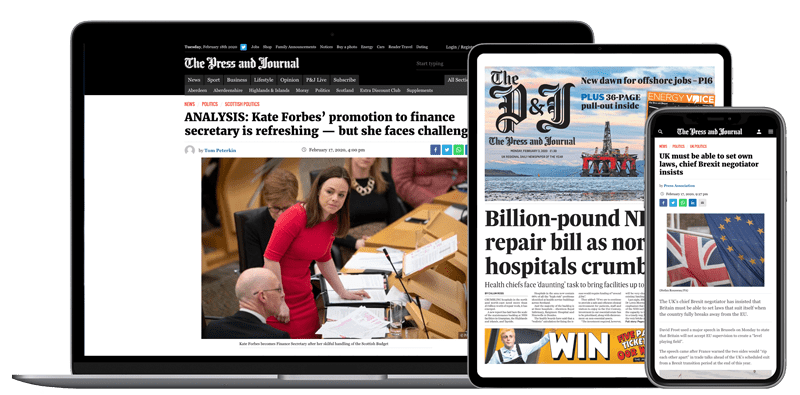 Help support quality local journalism … become a digital subscriber to The Press and Journal
For as little as £5.99 a month you can access all of our content, including Premium articles.
Subscribe