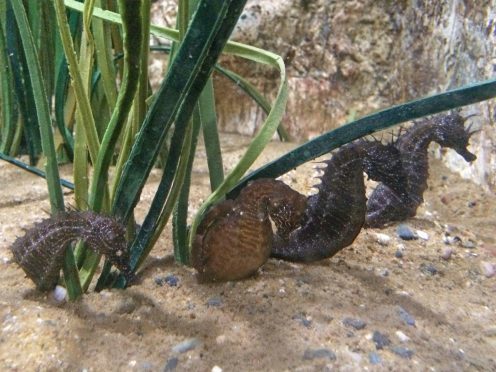 The last remaining seahorse at a north-east aquarium will no longer live a lonely life after supporters of the visitor attraction flew in a new herd from Portugal.
The short-snouted seahorse at Macduff Marine Aquarium was one of 12 donated by the Zoological Society of London in 2013.
However, seahorses have a short lifespan and now, three years on. a solitary male remains in the display.
When experts at London Zoo were unable to repeat their breeding success and donate spare fish, the Friends of Macduff Marine Aquarium (FOMMA) charity stepped in.
The new stablemates of the current short snout are a group of spiny seahorses – a breed also native to Scottish coastal waters – and appear to be settling in well.
Keith Newton, chairman of FOMMA, said: "We were delighted to have support for this specific purpose to help the aquarium.
"The new seahorses are settling in well after their long journey to Macduff. The original inhabitant is certainly livelier than before and seems happy to have company again."
And aquarium manager, Claire ,Matthews, added: "The charity is only a year old as a group, but their support so far has already made a difference to us here.
"In addition to helping with the purchase of these lovely seahorses, FOMMA made a contribution to the new octopus display, donated us camera equipment, and managed to win a grant from the Tesco 'Bags of Help' scheme for themed play structures to be installed outside the aquarium, hopefully in time for summer."
Mrs Matthews said the team at the aquarium were "hugely grateful" for the support of FOMMA, a group which now boasts 50 members.
The aquarium is owned and operated by Aberdeenshire Council and welcomes more than 45,000 visitors every year.
In 2015, Macduff was named as the UK's top aquarium by tourism website TripAdvisor. It also ranked as the 13th best underwater attraction in Europe.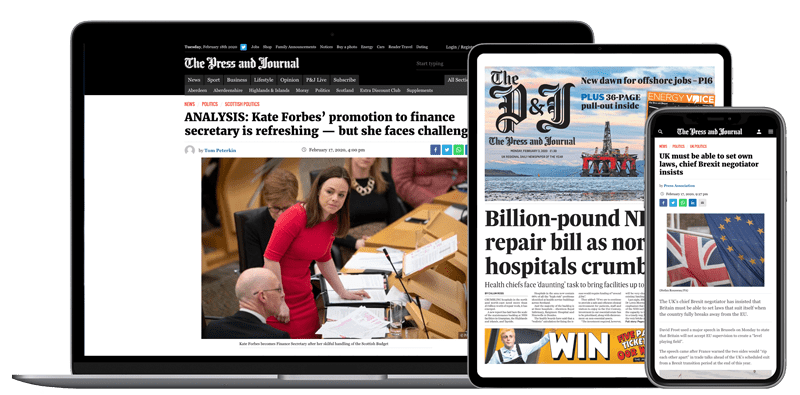 Help support quality local journalism … become a digital subscriber to The Press and Journal
For as little as £5.99 a month you can access all of our content, including Premium articles.
Subscribe