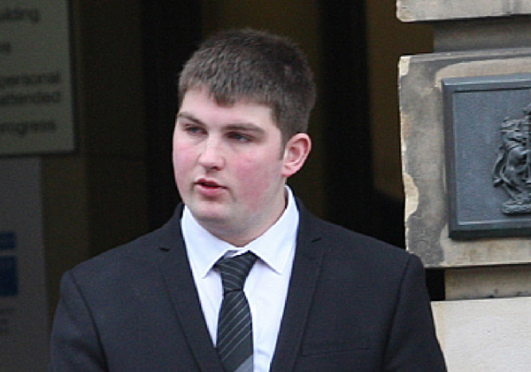 A teenager who crashed into a tree and killed his friend while tearing along a north-east road has been locked up for two years.
Adam Youngson lost control of his red Ford Fiesta near Aden Country Park at Mintlaw after taking a bend too fast and smashed into a tree.
The 18-year-old – who had only passed his driving test four months earlier – put his foot down to stay ahead of his co-accused, Scott Neil, who had suddenly appeared behind him.
Back seat passenger William Sangster suffered a serious head injury in the crash, and died at the scene of the A950 Peterhead-New Pitsligo road.
The 19-year-old's sister Nicole was also in the car, and had to be freed by firefighters.
Youngson, of Mintlaw, previously admitted causing Mr Sangster's death by driving dangerously on November 29, 2014.
Neil, 19, of Stuartfield, admitted driving at excessive and inappropriate speeds on the B9030 Auchnagatt to Mintlaw road.
Yesterday, the pair appeared at the High Court in Edinburgh for sentence.
Judge Lady Wolffe ordered Youngson to serve two years in detention and banned him from driving for six years.
Neil was ordered to carry out 150 hours of community service, and disqualified for 18 months.
She accepted the pair were "genuinely remorseful" for their actions, and said: "This is a sad and difficult case.
"You will both have to carry the burden of your actions for the rest of your lives."
The court previously heard that moments before the incident, Neil's white Ford Fiesta car appeared close behind Youngson.
Youngson sped up to get away but Neil broke the speed limit to keep up with him.
But Youngson – who ignored his passengers' pleas for him to drive carefully – lost control of his red Ford Fiesta and went off the road.
Advocate depute Paul Brown said Youngson and his three passengers had been travelling to Mintlaw when he became aware of Neil behind him on the damp road.
He said: "Youngson's driving and speed began to cause concern for his passengers.
"He had to brake really heard when approaching the T junction with the Mintlaw to Banff road. During this journey, Neil's vehicle kept up with the accused Youngson's vehicle, in order to do so, he travelled at an excessive and inappropriate speed which was dangerous for the road conditions.
"Youngson accelerated harshly from the junction causing the driven wheels to lose their traction with the road surface.
"Youngson continued to accelerate towards the outskirts of Mintlaw. Whilst negotiating a slight right hand bend prior to the 30mph signs, witness Marcus Sutherland felt the rear 'step out' and quickly realised that the vehicle was carrying too much speed for the bend.
"The car then slid in the opposite direction and began sliding towards the offshore. The car left the road, collided with a BT junction box and thereafter the rear nearside of the vehicle struck a large mature tree, causing extensive damage to the vehicle, primarily to the rear nearside."
Youngson's defence counsel, Shahid Latif, told the court yesterday that his client – who is suffering from post traumatic stress disorder as a result of the crash – was truly sorry for what he had done.
He added: "He accepts that a period of detention is the correct disposal. Mr Youngson does not seek to minimise his culpability. "What happened that night is entirely down his own actions. He accepts full responsibility."
Neil's defence counsel Gavin Anderson said his client also regretted his involvement, and that he had "learned a very important lesson".
Mr Sangster's family declined to comment on the sentences last night.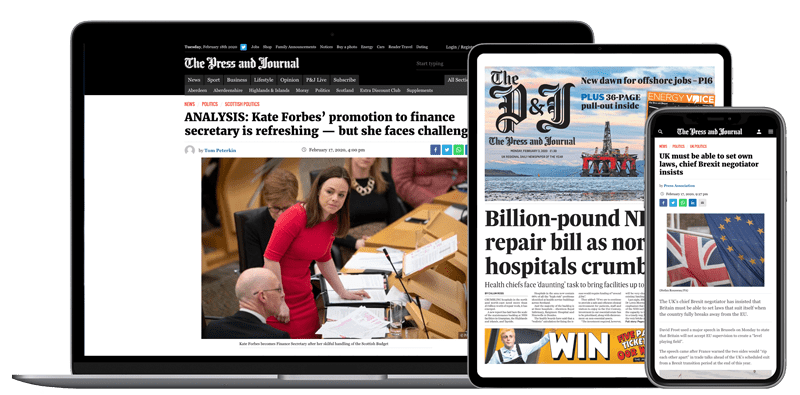 Help support quality local journalism … become a digital subscriber to The Press and Journal
For as little as £5.99 a month you can access all of our content, including Premium articles.
Subscribe