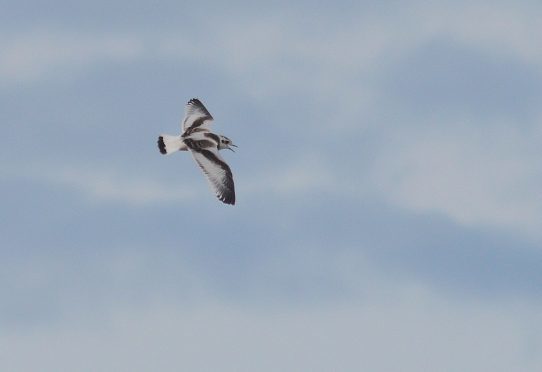 After making history as the first two of their species to be born in Britain, a pair of little gulls have now taken to the skies.
The inaugural flight of the chicks means their parents are officially the first British little gulls to successfully breed.
The nest at the RSPB's Loch of Strathbeg nature reserve in Aberdeenshire has been watched by eagle-eyed twitchers over the last three weeks.
Now, with their down replaced by feathers, the young creatures have fledged and written a new chapter in wildlife history.
Richard Humpidge, RSPB Scotland site manager, said: "We are delighted that they have taken to the air for the first time.
"It was exciting to have the first little gulls ever proven to hatch in Britain on the reserve, but seeing one take flight for the first time is really special.
"I'm sure their choice to make their home on the tern island has helped and we are thrilled that the terns seem to have had a good year too."
The adult nesting pair set up home near to 130 pairs of "feisty" common terns nesting on island at the RSPB-managed reserve, protected from ground predators.
Four years ago there were just 10 pairs of terns nesting at the reserve, but thanks to a new predator fence and efforts to level the small island, the birds are protected alongside the breeding gulls.
As their Latin name Hydrocoloeus minutus suggests, little gulls are the smallest species of their kinds and weigh little more than a blackbird.
The creatures normally breed in Scandinavia, the Baltics, Russia and Siberia. Adults have black heads and small dark bills, short red legs and dark smoky grey underwings visible when the birds are in flight.
The Loch of Strathbeg nest is tucked away at the back right corner of the island in dense vegetation, but the adults are regularly seen flying around.
The visitor centre has now reopened following renovation work to provide new toilets and a new viewing window with feeders so visitors can watch the birds in comfort.
For more information visit rspb.org.uk/lochofstrathbeg or call 01346 532017.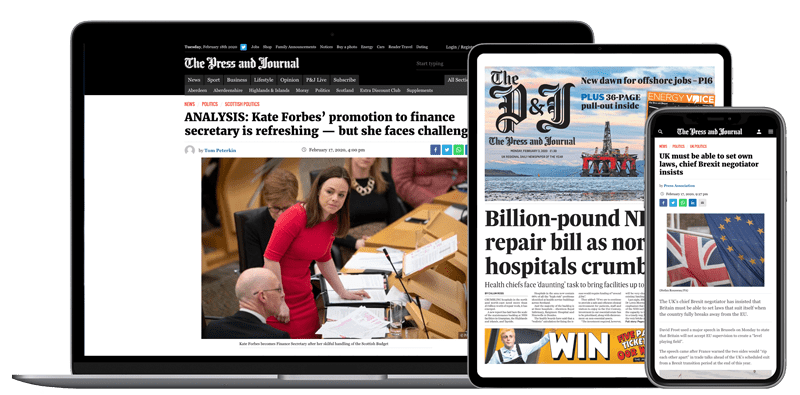 Help support quality local journalism … become a digital subscriber to The Press and Journal
For as little as £5.99 a month you can access all of our content, including Premium articles.
Subscribe