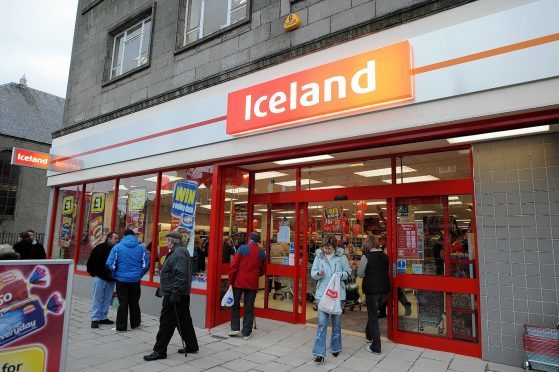 A north-east supermarket worker who was victim of an alleged armed robbery is facing disciplinary action following an internal investigation carried out at the store.
Police were called to Iceland in Fraserburgh's Broad Street on October 8 after reports of a man had approaching a cashier with a weapon before demanding he hand over money.
Following the incident 19-year-old Grant Rennie was arrested and charged by police.
The Fraserburgh man appeared from custody on petition at Peterhead Sheriff Court on the following Monday on a single charge of assault and robbery.
He was granted bail while further inquiries were carried out.
However, the shop is now carrying out its own investigation amid claims that the employee had too much money within his till at the time of the incident.
Last night, Iceland refused to comment on whether bosses were investigating a "gross misconduct" allegation.
A source, however, explained that in other supermarket chains anyone who has more than a limited amount of cash in their till would likely open themselves up for disciplinary action.
The retailer, who did not want to be named, said: "I don't know about Iceland, but the cashier is supposed to notify management when they have too much money, and they take it away to the safe.
"Excess money should be removed and stored in a safe."
Rumours about the fate of the cashier had resulted in a call for a boycott of the frozen food shop.
A spokeswoman for Iceland said: "We can confirm that we are investigating an incident that took place at our Fraserburgh store.
"In the best interests of our employees, our HR processes are entirely confidential and so we are unable to provide further comment."