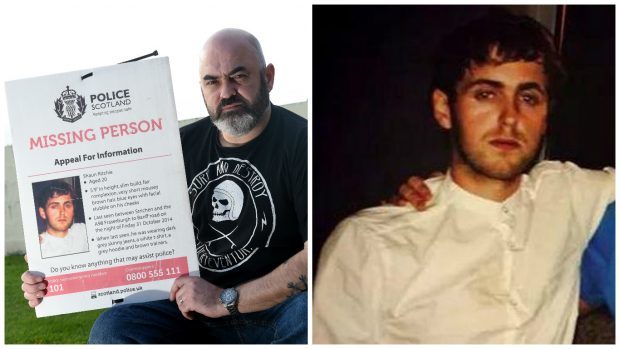 The father of missing north-east man Shaun Ritchie believes he has been killed over a debt.
Charles Reid was speaking on the two-year anniversary of his son's disappearance as the senior officer investigating the disappearance of the north-east man has pledged the case will remain open.
The 22-year-old from Fraserburgh was last seen in the Greenburn area near Strichen after a Halloween night out with friends in 2014.
After he was reported missing, Police Scotland undertook one of the largest search operations in the history of Scottish policing. Despite this, he still remains missing, presumed dead.
Charles Reid believes that detectives have failed to properly investigate the circumstances surrounding his son's disappearance.
He said the police have mishandled the situation, and although have tried to find out what happened to him, they have "failed miserably".
"It's my opinion they have either been duped by the people involved or they have just missed something," he said.
Mr Reid added that his son was not a saint and that he knows Shaun owned some money.
"I think he has been murdered, plain and simple," the 42-year-old said.
"I don't buy the whole 'there is no criminality' thing."
He added he hopes that one day they will find out the truth so they can lay their son to rest.
"Whether I am going to have to wait 10, 20 or 30 years, I don't know but we shouldn't have to wait that long."