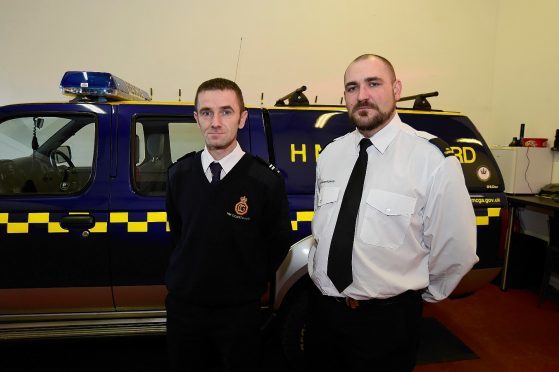 A north-east coastguard team, which was the victim of a callous theft, has continued to receive donations from big-hearted locals.
Fraserburgh Coastguard was forced to cancel training exercises after someone broke into the station in the West Shore area last week and stole a laptop which was the volunteers' only means of accessing official materials and operational updates.
The loss effectively meant they were "offline" – although they were still able to respond to emergency calls.
The alleged crime was exacerbated by the fact the volunteers funded the machine themselves – and only bought it two weeks earlier.
But, since the incident, a campaign to support the group has raised more than £400, and a local man has stepped up to buy the team a replacement laptop.
One week on, the generous locals seem determined to give whatever they can.
Former traffic warden Phil Mackinder handed over the new laptop to deputy station officer Darren Scott on Thursday and said: "It's an early gift from Santa."
St Combs Village Trust also presented the team with a cheque worth £100.
And now, Rosehearty Community Council have become the latest organisation to offer their help.
Mr Scott said the volunteers had been both delighted and surprised at the fashion in which local people had risen to the challenge.
He added: "The response has been unbelievable. We really can't thank the public enough. People from and outwith the community have come forward to help."
The team aims to increase the station's security with the money which is continuing to pour in to support the efforts of the coastguard in the coastal town.
Mr Scott is also keen for CCTV cameras to be purchased and installed in the future to prevent another thief breaking into the base.
Police are still investigating the theft.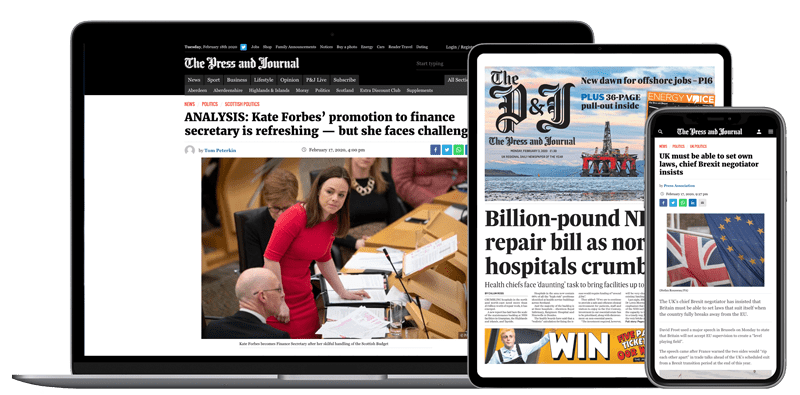 Help support quality local journalism … become a digital subscriber to The Press and Journal
For as little as £5.99 a month you can access all of our content, including Premium articles.
Subscribe