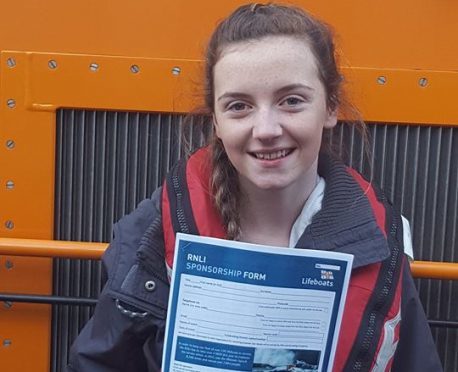 A north-east lifeboat crew has made a late appeal for swimmers to tackle the freezing waters of a local harbour on Boxing Day.
An annual fundraising swim across Fraserburgh harbour has amassed more than £55,000 during the last eight years.
But, with only three days left until a clutch of hardy swimmers take the plunge, lifeboat coxswain Victor Sutherland has issued a final invitation to aspiring entrants.
Mr Sutherland, whose 13-year-old daughter, Eilidh, is taking part in the event, said: "We will be monitoring the forecast which at the moment is a wee bit blustery for Christmas Day and Boxing Day.
"A final decision will be made on December 26 and we will keep you all posted, but, in the meantime, Fraserburgh Lifeboat would like to wish all our family, friends and supporters a merry Christmas and we look forward to seeing you all on Boxing Day."
So far, 18 swimmers have signed up for the event which will take place between 12pm and 3pm at the RNLI station on Shore Street.
Mr Sutherland added: "If you know any of these brave souls, please sponsor them and come along and support them, there is still plenty of time to register for anyone who fancies something different on Boxing Day."
Inspired by his daughter's initiative, Mr Sutherland will also take part in the swim. Fundraisers are sponsored by family members and the public to complete the event.
Donations can be handed in to the Fraserburgh Lifeboat station at the harbour, where swimmers can also sign up for the initiative.
The volunteer crew of the Fraserburgh-based Willie and May Gall Trent-class lifeboat has been busy this year, taking part in search and rescue operations off the Banffshire and Buchan coastlines.
Last week, the team also ferried Santa Claus into Fraserburgh for the town's Christmas procession and celebration.