A north-east mum who spent Christmas in jail in the Middle East is free to return to the UK.
Hannah James was arrested by police in Bahrain in after she was accused of adultery.
The 26-year-old alleged that the father of her young son – Jassim Alhaddar – beat her up, and was thrown in a cell until he "forgave" her.
She is now expected to return to Britain after a massive campaign to publicise her plight.
Images of the young mum covered in bruises circulated on social media, and her parents, who previously lived in Fraserburgh, made an emotional plea for help to people in the north-east.
They claimed Ms James had been surviving on only rice and water while she was in jail, and that Mr Alhaddar had made it impossible for her to leave after destroying her passport.
About £2,500 was raised to pay for her flights, and more than 10,000 people signed a petition supporting the family's cause.
Ms James is now expected to fly home to be with her parents at Basildon in Essex after her mother Shelley revealed that travel restrictions on her movement had been lifted.
The James family had been seeking help from the Foreign Office as well as local Banff and Buchan MP Eilidh Whiteford to end their daughter's "ordeal".
A family friend said last night: "I can now confirm that they have been informed the restriction placed on Hannah leaving Bahrain has been lifted.
"The family thank each and every one of you that have supported them through this ordeal."
Meanwhile, Mr Alhaddar has admitted hitting his wife.
In comments made online, he claimed he only attacked her because he caught her cheating and that they were both injured in the altercation.
He claimed: "Both of us had bruises.
"She burnt her passport by mistake after an argument, wrongly thinking I was going to send her back without the child.
"She hid her passport in the oven.
"Three days later, she lit the oven, forgetting the hidden passport until it was too late.
"I am filing for divorce and the custody of my son."
Ms Whiteford said she had been in contact with the Foreign and Commonwealth Office, but could not comment further.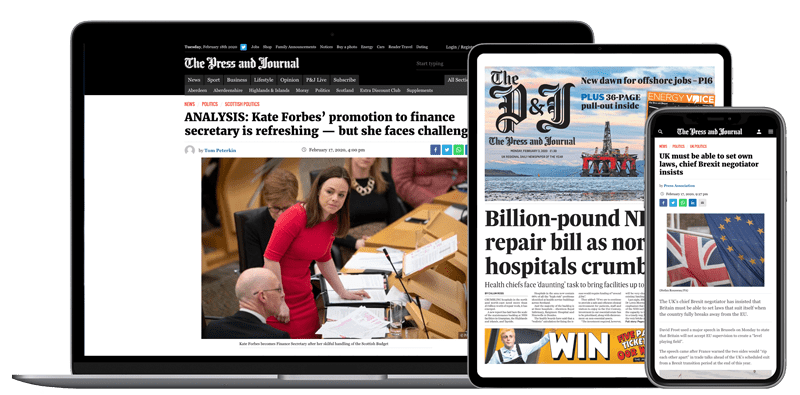 Help support quality local journalism … become a digital subscriber to The Press and Journal
For as little as £5.99 a month you can access all of our content, including Premium articles.
Subscribe