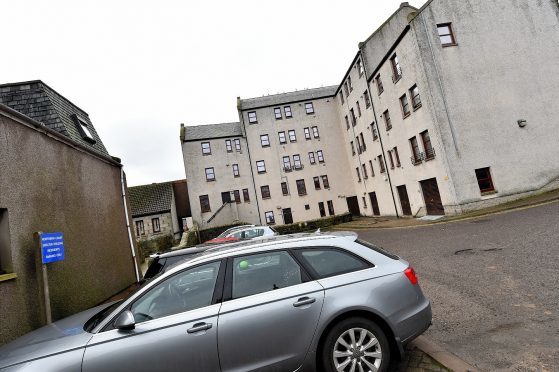 Residents at a north-east sheltered housing complex claim they have been left waiting for almost a decade for help to stop rogue motorists using their facilities.
Northern Court in Fraserburgh has 37 self-contained flats that rely on a tiny car park to service its tenants.
But despite repeated calls to the local authority, occupants of the sheltered housing scheme have been left in the dark about how to prevent both businesses and shoppers from hogging their parking bays.
The spaces at Northern Court – in the town centre – have become an attractive alternative for motorists to use over the pay and display facility nearby.
But last night, Martin Coull – a member of the tenants association at Northern Court – said residents have had enough.
"It is supposed to be a designated parking area for residents of the sheltered housing – but everyone seems to be using it," he said.
"We've been fighting for years to stop people using it.
"We understand that there are parking issues right across Scotland, but this is something for people in sheltered housing. We have people coming into the town centre, and from shops, using it when they shouldn't be.
"In the past, we've spoken to councillors who say they've e-mailed so-and-so at the council, who has then e-mailed someone else. They're just passing the buck.
"We're getting nowhere."
Mr Coull, 60, added that many of the residents of the facility are elderly and are unable to park further away to free up a space.
He has called for consideration from local people and action from the council.
Previously, metal gates had prevented anyone without a pass parking within the site.
These were removed, however, when they damaged vehicles.
Mr Coull said: "I spoke to an official at the council last week about something being done.
"Even getting the gates back would be a blessing because at the moment we are unable to use our own car park.
"We are being treated like fifth-class citizens."
Last night, local councillor Brian Topping sympathised with the tenants.
He said: "This has been an ongoing problem for a number of years.
"The residents there actually pay for these spaces, so it's frustrating that they aren't able to use them.
"I've since spoken to housing at the council and new signs are being made for the car park. It now appears to be all in-hand, but we're not giving up on this."
A spokesperson for Aberdeenshire Council said: "The issue of car parking at Northern Court Sheltered Housing has been a long ongoing concern and we have considered a number of options to try and resolve this. The town centre location of the scheme means that the general public do tend to park short term while visiting nearby shops.
"New signs clearly advising that parking is for tenants only have been erected today. We are also considering a bollard system which we intend to discuss in more detail with all tenants at their next meeting on March 3. We are still considering other options and will continue to discuss these issues with residents at Northern Court."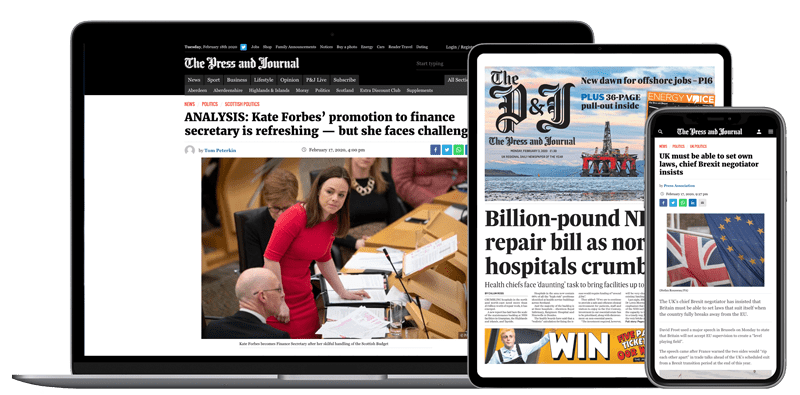 Help support quality local journalism … become a digital subscriber to The Press and Journal
For as little as £5.99 a month you can access all of our content, including Premium articles.
Subscribe