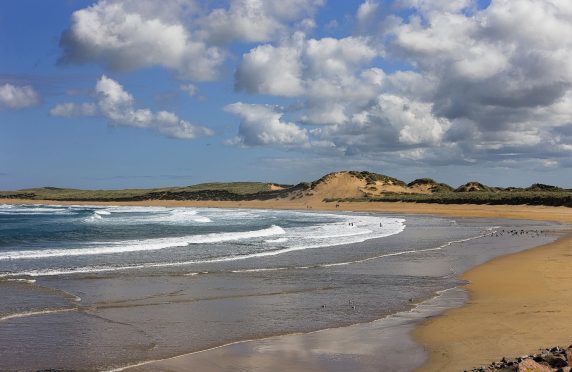 A planning application has been submitted to modernise Fraserburgh Caravan Park.
The amenity overlooks the town's renowned golden sands and has long been a favourite location for tourists, keen to sample the north east during the summer.
But, despite the lure of beach itself, the caravan park – which has 28 stances with electricity hook-ups and 15 without – has remained largely unchanged since it first opened to the public.
However, the site managers, Fraserburgh Caravan Park Ltd, have now submitted proposals to change that situation.
Through their agent Lachlan MacDonald, the park's management team wants to create a reception and family area, in addition to upgrading the toilet and washroom facilities on the site.
An office would also be created for staff at the park, allowing them to remain on-site during work hours.
Showers would meanwhile be added to the male and female toilets.
Family and disabled facilities would also form part of the facility.
The plan has already been supported by local councillor Brian Topping who claimed the work would be a welcome addition to the beachfront.
He added: "The people who have the lease for the caravan park have done an excellent job recently and have done a lot to try and attract new people to the site.
"These additions would go a long way towards keeping people there and bringing more people in.
"The facilities used to be fairly basic, and they really are trying extremely hard to make the best of it – to keep it neat and tidy – and make it more appealing."
Mr Topping also believes that the caravan park can play a role in further regenerating the town centre.
He added: "We have such a beautiful beach and waves for surfing, and it offers a place for people to come with their caravans or tents.
"They then spend their money locally and tell people about their time here, so that more people get to learn about Fraserburgh."