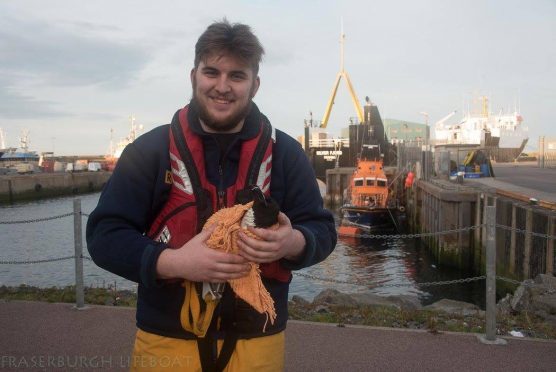 A seabird that was just moments from death has been released back into the wild after being rescued by a north-east lifeboat crew.
In the midst of a routine "man overboard" exercise last week, the crew of Fraserburgh's Trent class Willie and May Gall lifeboat spotted a razorbill in difficulty off the coast of the town.
The volunteers brought the bird aboard the lifeboat and transported it back to the station, as the prelude to handing it over to the Scottish SCPA.
The bird had since been cared for by the charity at its wildlife centre in Fishcross and has recovered sufficiently to be freed again.
Last night, Colin Seddon, manager of the centre, said: "We were able to rehabilitate the razorbill and release it back into the wild after it came into our care on Friday.
"Razorbills can often be spotted all around the Scottish coast during their breeding season which runs from March to July.
"Anyone concerned about the welfare of any wild animal should contact our animal helpline on 03000 999 999."
Crewman Marten Ritchie had cared for the bird at his home in Fraserburgh before passing it on to professionals.
Coxswain Victor Sutherland said the crew were concerned that the animal could no longer fly and described it as "struggling" to make its way towards the crew.
He added: "In all my years at the lifeboat, I have never seen a bird want out of the water like that. As soon as we put the bucket in the water, it pretty much jumped in.
"Once on dry land, volunteer crew member Marten Ritchie took him home and contacted the local RSPB who came and took him to stay at their centre overnight."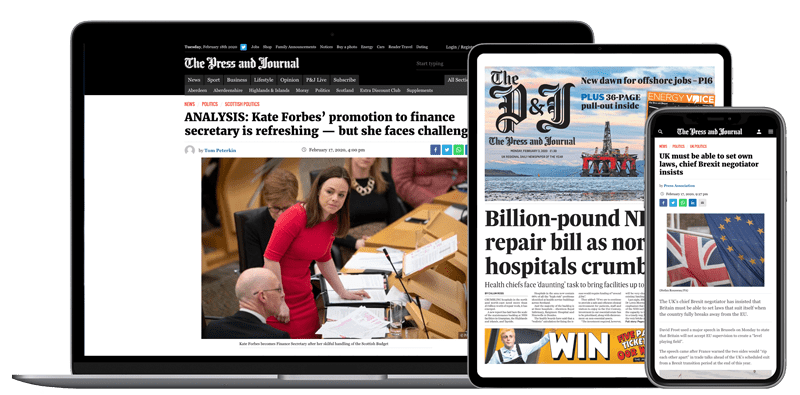 Help support quality local journalism … become a digital subscriber to The Press and Journal
For as little as £5.99 a month you can access all of our content, including Premium articles.
Subscribe