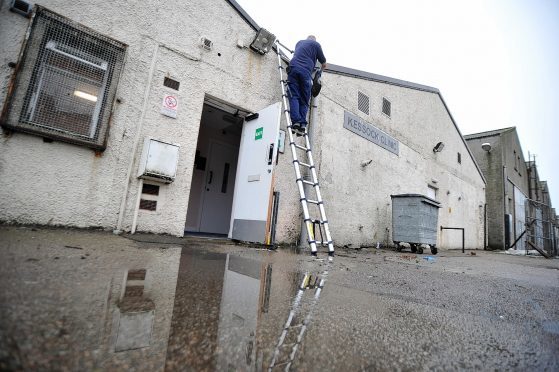 Staff at a north-east drugs clinic are still working in a building branded "unfit for purpose", two years after it was announced they would be moved.
The Kessock Clinic in Fraserburgh, which treats adults battling substance misuse, was battered by torrential rain in 2012 and two years ago NHS Grampian announced that the building would be closed and staff moved to new premises.
Minutes from a health board committee meeting in March reveal chiefs were told remaining staff are "isolated and exposed" and that it could take until early 2018 before all staff are out.
But now Adam Coldwells, the chief officer for Aberdeenshire Health and Social Care Partnership, has said he is "confident" a move is imminent.
"Discussions have taken place with regards to the Kessock Clinic and I am pleased to say most of the substance misuse service which was based there has now moved.
"We took this opportunity to make teams more accessible and closer to the community they serve by moving teams to other towns including Peterhead and Banff."
Mr Coldwells said there are still a "small number" of staff working at the Kessock Clinic but that health officials are in discussions about a move.
He added: "I am confident they will be able to relocate to a suitable location in the very near future."
Torrential rain in 2012 flooded into the centre through the roof, collapsing parts of the ceiling. Electricity had to be shut off to much of the building as a precaution.
In the immediate aftermath of the flood clinics were either postponed or moved to other sites. Health officials said the service would be moved altogether.
Minutes from the March meeting of the NHS Grampian staff governance committee reveal officials acknowledged Kessock Clinic is "not a pleasant environment" for staff or patients.
Last night long-standing local councillor Brian Topping said it was important that services were based in local communities, and that it was wrong for Fraserburgh to deal with patients from further afield.
"These people need help and support but the health board have got to make residents and councillors aware of the situation," Mr Topping said. "I don't think we need people from Peterhead travelling to Fraseburgh."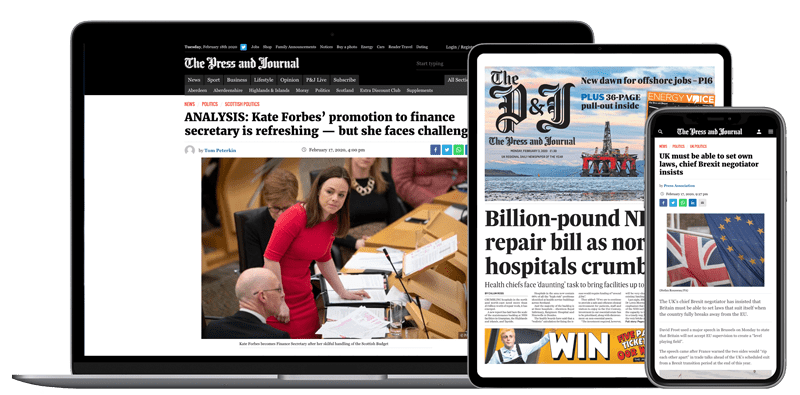 Help support quality local journalism … become a digital subscriber to The Press and Journal
For as little as £5.99 a month you can access all of our content, including Premium articles.
Subscribe