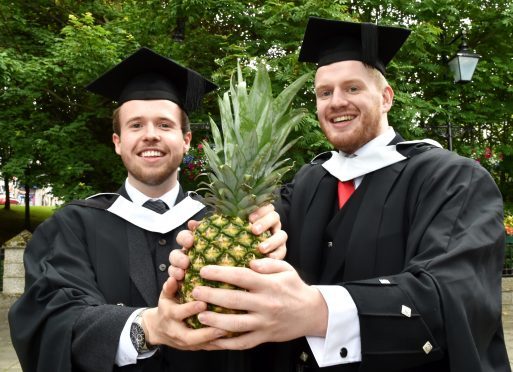 A north-east man who whose prank with a pineapple became a viral internet hit celebrated graduating from Robert Gordon University yesterday.
Lloyd Jack could never have thought that placing a piece of fruit in the Look Again art exhibition in the Sir Ian Wood building would propel him to worldwide notice, but that is just what happened to him just two months ago.
The Fraserburgh man was joined by his partner in crime Ruari Gray to celebrate yesterday as the pair picked up qualifications in business information technology.
Pineapple sneaked into RGU art exhibition as a prank adopted as work of art
Mr Gray explained how the highlight of their time at university happened.
He said: "We had a friend who hated pineapples so we thought we'd give him a pineapple.
"We didn't really get the reaction we were hoping for then we saw an empty table at the art exhibition and decided to put it there.
"We thought it would just be taken down but then a glass display was put over it.
"I never thought it would happen like it did, I was being contacted by Russian media and Lloyd was contacted by people in Canada about it."
And the pair are now looking ahead to new opportunities.
Mr Jack said: "Nothing is set in stone yet but I will be looking to use my degree to help me secure a role in industry as a business analyst or consultant.
"I also have a couple of ideas for potential start-ups which I will be exploring further."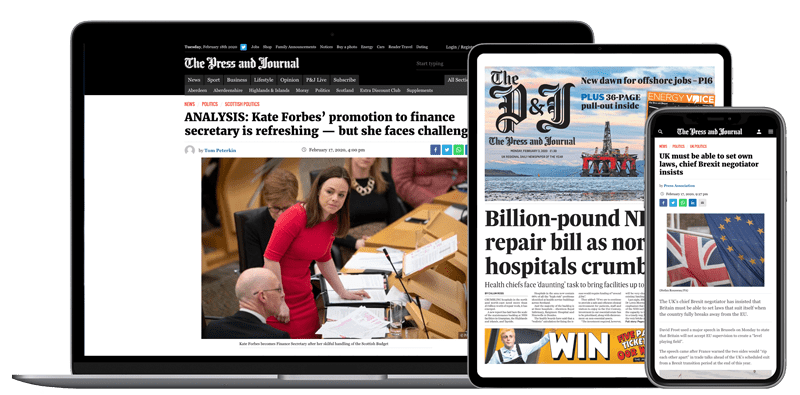 Help support quality local journalism … become a digital subscriber to The Press and Journal
For as little as £5.99 a month you can access all of our content, including Premium articles.
Subscribe