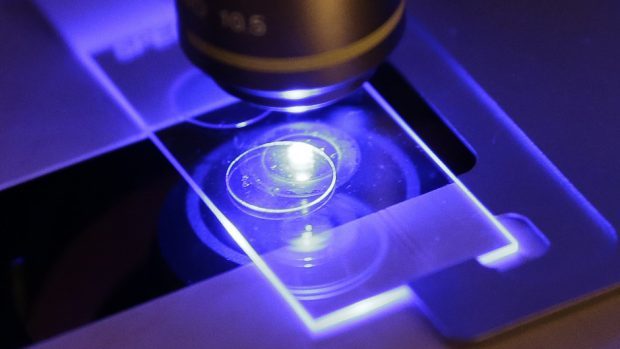 A group of north-east women will raffle off a unique piece of jewellery later this month to raise vital funds for cancer treatment.
The group, made up of local businesswomen and friends in Fraserburgh, hope to raise money to help the breast care unit at Aberdeen Royal Infirmary treat those suffering from cancer.
Many in the group have family members or friends who have been affected by the disease.
And last night, organiser Debbie Cooper said local jeweller Jay Sprigg offered up his time to create a piece for the ladies to raffle.
Mr Sprigg has created a one-of-a-kind 18-carrot white gold necklace which features 20 diamonds – one of which is in pink.
It will be given away on August 26 during a special fundraiser at Fraserburgh's South Church Hall.
Mr Sprigg is also in the process of crafting 20 limited edition pieces made in silver which he will sell at his Cross Street shop, Unique Jewels, to celebrate his third year of trading in the town.
For each item sold, £50 will go towards the charity effort.
Yesterday, Mrs Cooper said: "A number of us in the group have family members who have suffered from breast cancer, or who have benefited from treatment – it's an issue close to our hearts.
"We formed a committee of about seven of us who have relatives who have got breast cancer. That's the reason for doing it – for them.
"I was originally going to have a small part for family and friends, but when we started putting the list together I realised that I don't have the room. It's one of these things that has escalated.
"The event at the church hall is for invited guests, but anyone is able to buy a raffle for the necklace."
The raffles will be available to purchase from Saturday, August 12.
They can be bought for £5 each at Hush Hair Salon, Sahara Tanning Salon, Unique Jewels, and Bicocchi's.