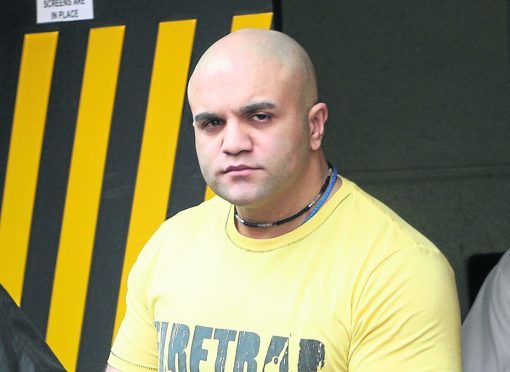 A brutal murderer serving 25-years at a north-east prison has taken its governor to court over allegations that he is being denied the use of a sex aid.
Imran "Baldy" Shahid, who was locked up in 2004 for the killing of 15-year-old Glasgow boy Kriss Donald, told a sheriff yesterday that he suffered from erectile dysfunction and needed a penis pump to treat it.
And in a case that critics said "makes a mockery of the system", the notorious convict is also demanding back a confiscated games console – or £3,000 in compensation.
The Xbox 360 was taken away in case he used it to gain illicit access to the internet from behind bars.
Shahid was the ringleader of a gang that snatched the teenager off the streets before stabbing him 13 times and setting him on fire.
Their victim was picked because of the colour of his skin. Since then, the 39-year-old has spent time in prisons across Scotland and was brought to HMP Grampian in Peterhead following violence at facilities in Perth, Kilmarnock and Saughton. Yesterday he appeared at Peterhead Civil Court for the first stage of his fight to get back the pump.
Shahid – who brought a printed copy of the prison's rules with him to court – told Sheriff Robert Dickson that the jail's governor, Allister Purdie, had no legal right to deny him the stimulation device.
A medical professional, he claimed, had advised prison staff that he required the pump as an alternative treatment for erectile dysfunction in 2015.
Instead, he has been relying on Viagra which he says makes him suffer "serious" side-effects.
"It does not say anywhere [in the prison rules] that the governor has the right to query that," he told the court. "I'm being superseded by a governor who has zero medical experience.
"They are simply not allowed to do that."
Solicitor Ross Fairweather, acting on behalf of Mr Purdie, told the sheriff that it was taken away after a doctor queried its need. "While it may not be a security risk, it is not medically necessary," he said.
He added that it had been suggested prolonged use of the pump could cause harm. Shahid is also seeking to recoup what he spent on the Xbox 360 and about 100 games while inside the prison.
He says he bought it after reading in a magazine that a company could remove its internet capabilities to make it legal to use within the jail. When prison staff were later advised that the process could be reversed, all such consoles from jails across Scotland were confiscated. Mr Fairweather explained: "If that function can easily be reversed, then you have a whole bunch of prisoners who can access the internet.
"The equipment is still at the prison. It is being held in the prison on Mr Shahid's behalf. They are entitled by the rules just to dispose of it.
"But returning it to Mr Shahid is not an option in my view. He could give it to a family member who could sell it, but he's decided not to do that.
"He's asking for payment for something he already has."
Shahid is now attempting to prove that he has no way of reactivating the internet on the console.
In both cases, Shahid is also attempting to involve the Scottish Prison Service's chief executive Colin McConnell. Discussions about the cases will continue in November.
Liam Kerr, Scottish Conservative justice spokesman, said: "People will be disgusted that this convicted killer is able to sue the prison service for what amounts to an item that he probably should never have had in the first place.
"While our justice system rightly focuses on the need to rehabilitate offenders, we also have to remember that jail terms are a punishment for criminal acts. Prison is not supposed to be pleasant, comfortable experience.
"This case makes a mockery of the whole system and, I think most people would agree, should be thrown out of court."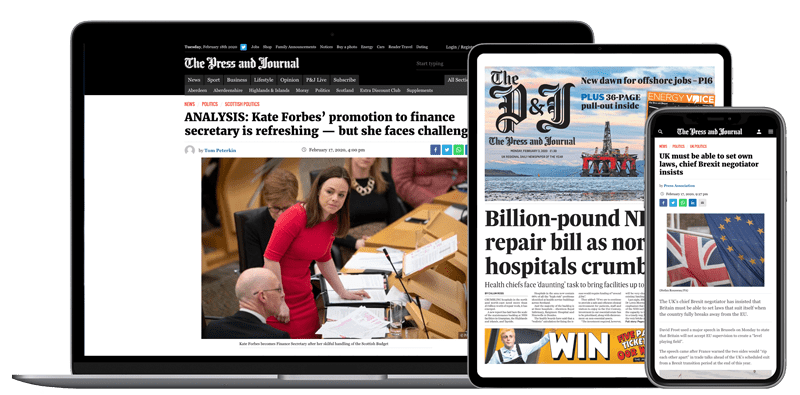 Help support quality local journalism … become a digital subscriber to The Press and Journal
For as little as £5.99 a month you can access all of our content, including Premium articles.
Subscribe