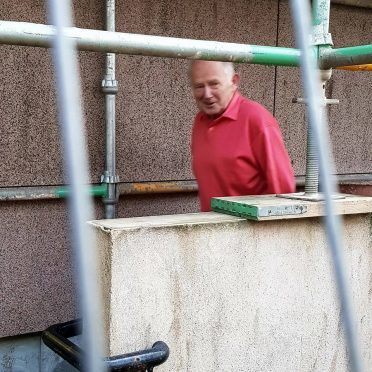 A bus driver has been warned he faces jail if he continues to stalk a north-east councillor and his family.
Ian Paterson was previously convicted of harassing Hamish Partridge's family and given a 12-month order to stay away from them.
But as soon as the order lapsed, the 69-year-old began hanging around outside Mr Partridge and his wife Maree's sweetie shop in Fraserburgh.
He would repeatedly pass by the shop and then wait in his car outside, staring at Mrs Partridge.
He also tried to get their attention by waving a letter in their direction on two occasions.
At Peterhead Sheriff Court yesterday, Paterson admitted causing the Troup councillor's family fear and alarm between October last year and February – and was ordered to stay away from them.
Last night, Mr Partridge claimed the trouble had started during Storm Frank, when he had posted information about where local residents could get sandbags to protect their homes from flooding.
He said: "It had been a gradual build up since Storm Frank in 2015, when I posted online that sandbags were available at the council's depot on Barrasgate Road. Mr Paterson clicked that it was the wrong street name and seems to have got it in his head that I wasn't fit to be a councillor as a result.
"He subjected me to a massive amount of Facebook comments to begin with, which I ignored, but then he started waiting for me to get into work every morning and following me about.
"When he started to involve Maree and the family, that's when I said enough was enough and involved the police."
At court, Sheriff Ian Anderson asked if Paterson had any mental health problems that could be impacting his behaviour.
After hearing that he did not, the sheriff imposed a £450 fine and warned him if he approached either Mr or Mrs Partridge again within the next three years, he could be sent to prison.
"You have to be very careful," he warned Paterson.
"If it  happens again, not withstanding your age, the question of custody would have to be asked."
Defence agent Sam Milligan told the court that since the last incident, there had been no repeat of his behaviour.
"There has been no repetition of this behaviour in the interim," Mr Milligan said.
"It's something that has blown up over nothing. The gentleman is a pensioner and his health is somewhat ailing."
Mr Partridge said he believed Paterson had become obsessed with his family.
"I hope he gets some sort of help," he added.
"Hopefully it will stop now."
Paterson, of Millburn Place in Fraserburgh, had also been accused of following Mr Partridge to the Fraserburgh lifeboat station, where he volunteers, but his not guilty plea was accepted by the Crown.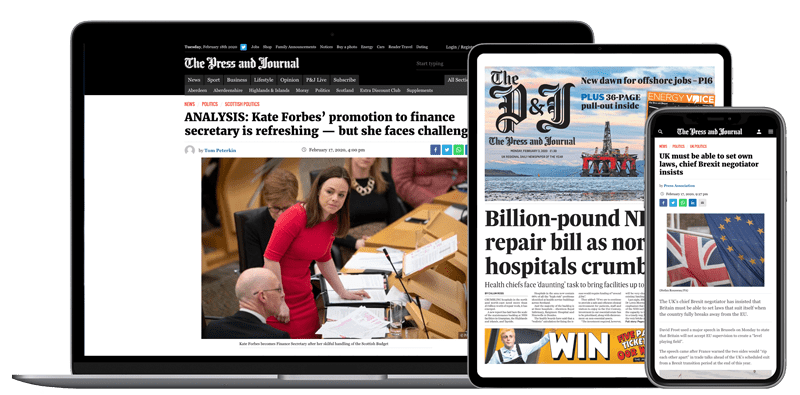 Help support quality local journalism … become a digital subscriber to The Press and Journal
For as little as £5.99 a month you can access all of our content, including Premium articles.
Subscribe