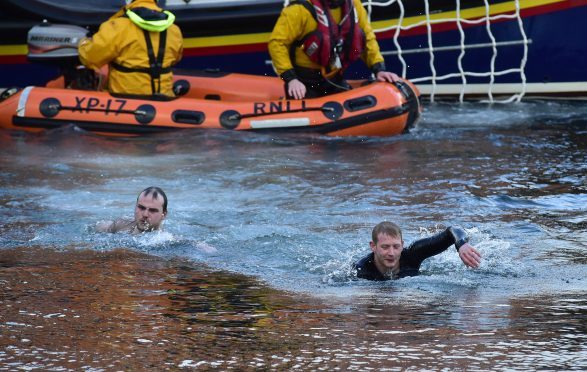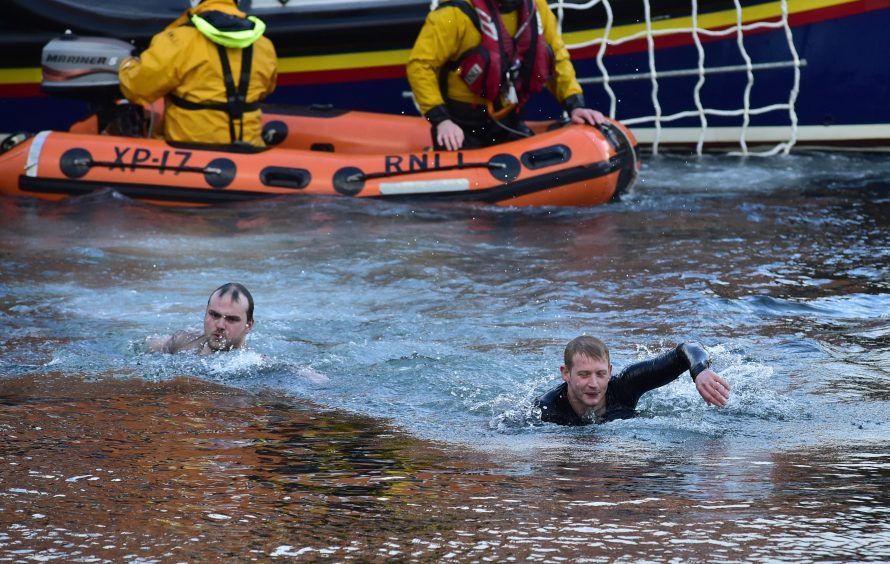 More than 25 brave souls braved the chills of a north-east harbour to raise vital cash for the charity that saves lives at sea.
Fraserburgh Lifeboat held its 10th annual Boxing Day swim yesterday, when 27 hardy locals braved the water to help the volunteer crew continue their life-saving work.
Despite the waters being just 1.1c and the downpour, all of the fundraisers made it to the other side of Fraserburgh Harbour.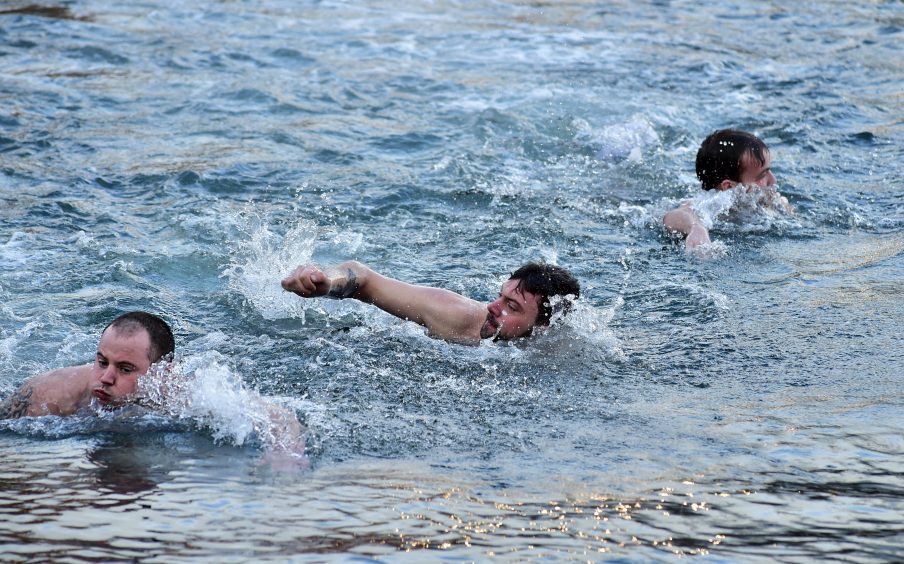 They were buoyed by about 200 spectators who came out to cheer them on.
Speaking afterwards, the boat's coxswain Victor Sutherland praised everyone who helped make the day a success.
"We weren't expecting much of a turnout given how the weather is today, but it is just fantastic to see everyone come out," he said.
"We haven't done the final count but with the sponsors that have come in already we've raised about £2,000 so far.
"We expect to take in about £4,000 when everyone gets their donations in."
Since the event was started in 2007, more than £60,000 has been raised in total by the swim.
It provides funds to allow the RNLI to continue to launch lifeboats across the country.