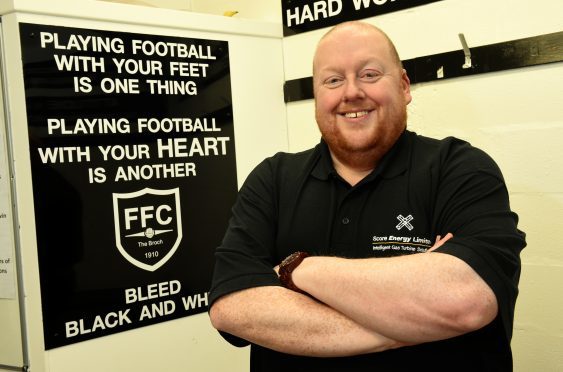 Fraserburgh FC officials have thanked their fans for trying to thaw out the pitch at Bellslea Park for the arrival of Rangers.
The club should have hosted the Glasgow giants yesterday, but a weekend of frozen weather meant the game could not go ahead.
On Friday night, hundreds of locals attempted to get the playing surface ready for the cold snap and the call went out for anyone with a heater to take it to the club.
But despite those efforts, the surface was deemed unplayable for the Scottish Cup fixture, which has now been rearranged for Wednesday, January 31.
In a statement, the club's chairman Finlay Noble thanked everyone for their help.
Branding the delay "hugely disappointing", he expressed his apprecation at the fact so many people had given up their time to help, with around 120 volunteers coming forward to do their part.
Mr Noble added: "It was genuinely humbling to have that amount of people willing to not only to give up their time, but also their sleep for the club.
"Many of you turned up and stayed the whole night until daylight when it was obvious that your efforts were in vain. We are proud to have you as supporters.
"Scotland is lucky to have two of the biggest clubs in world football in our top league and to have one of them playing at the Bellslea has got the town buzzing.
"It has been great to see the shops in the town decorated and all the kids who have posted messages of support online. This is what makes being involved in a club like ours worthwhile."
The Broch organisation has also launched a window competition, offering hospitality for a Press and Journal Highland League fixture, for businesses which helped promote the fixture.
Dennis Forsyth, who owns Cheers in the town's Broad Street, had laid on a BrewDog tasting session and live music to complement the game.
And, despite the postponement, the events went ahead as planned.
He added: "Obviously, it's quieter than it would have been, but we've still got more than 100 people coming in.
"When the replay goes ahead, we're going to do the same. It's been massive for the town with the businesses coming together to keep the momentum going."