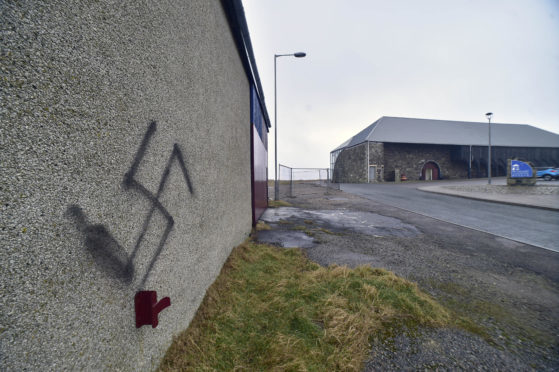 A councillor has warned that racist graffiti near two north-east tourist attractions could drive visitors away.
Vandals daubed a massive swastika on a building near Fraserburgh's Museum of Scottish Lighthouses and Heritage Centre – both of which draw in thousands of tourists each year.
And last night local councillor Brian Topping slammed those responsible for the crime calling for anyone who knows the people responsible to contact the police.
"I would be quite happy to stand over them and watch as they scrubbed it clean," he added.
"The staff up there do a lot of hard work and are doing a tremendous job to get people to visit the town. I think people would be surprised by the amount that they do, and so I am totally disgusted that someone would do this.
"It's bad enough anyone defacing private property, but something like a swastika gives a terrible impression of the town.
"I sincerely hope that the individual or individuals responsible are ashamed of themselves.
"These are top Scottish tourist attractions and it's utterly despicable."
The building, which is not part of either attraction, is understood to be owned privately.
It sits directly opposite the car park of both museums.
Lighthouse Museum trustee Charles Buchan said: "That area is a beautiful spot and in certain places you can get views right up to the Moray Firth.
"We don't want that view and the historic Kinnaird Head to be ruined by this sort of unthinking, mindless acts.
"It's worse than vandalism, really. Some families in Fraserburgh were really badly affected by the Nazis.
"The town was bombed and many Fraserburgh men were killed fighting the war."
During World War Two dozens of bombs were dropped in and around Fraserburgh, including two near Kinnaird Head and one which destroyed the home of Thomas Blake Glover, who is now remembered with a permanent display in the town's Heritage Centre.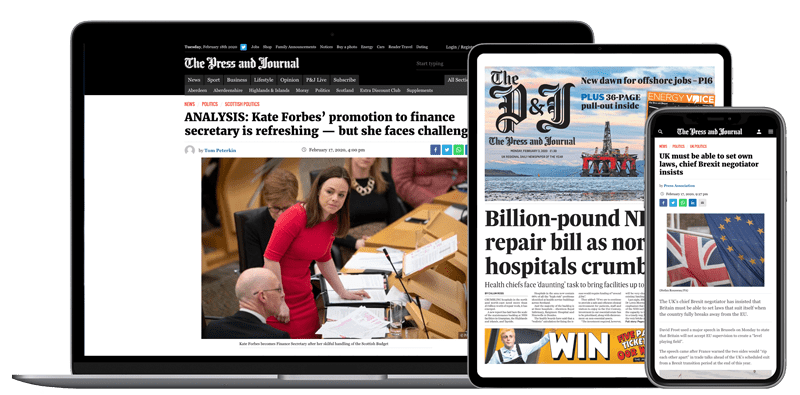 Help support quality local journalism … become a digital subscriber to The Press and Journal
For as little as £5.99 a month you can access all of our content, including Premium articles.
Subscribe