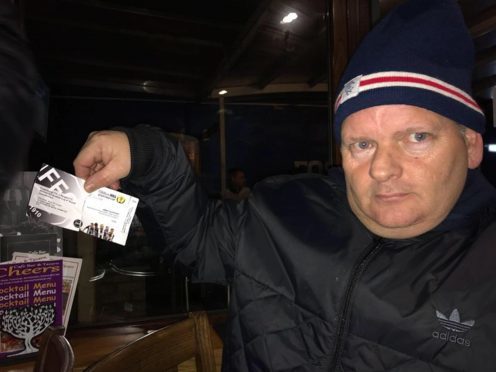 An official investigation into a Scottish cup clash ticket scandal has been dropped after the football teams involved were cleared of breaching rules.
The Scottish Football Association last night confirmed that its inquiry into why Rangers fans were refused entry into Bellslea Park for the Fraseburgh match has concluded.
About 150 supporters found themselves shut out of the grounds last month amid rumours that fake tickets were being sold ahead of the cup tie.
A probe was immediately launched by the Scottish FA.
And yesterday a spokesman confirmed that neither club was guilty of breaching the rules.
He added: "The match delegate report was considered by the Scottish FA.
"Upon examining matters, the compliance officer did not consider that a breach of the rules relating to unacceptable conduct had taken place.
"The report was however sent on to the home club for any learnings that may be taken going forward."
Fraserburgh Football Club closed the ground after reaching capacity on the night of the game.
The club has since offered refunds to anyone who could not get into stadium.
In a letter to affected fans, Fraserburgh chairman Finlay Noble said he was "saddened" by the events.
He wrote: "It was very disappointing to learn that you hadn't managed to gain entry to the game despite having a genuine ticket.
"We as a club want all our visitors to enjoy the occasion and hopefully go away with a good impression of not only ourselves but the town also. It saddens me that on this occasion it wasn't possible for you to have that opportunity to sample football at Bellslea Park."
The fans have also been offered complimentary tickets to a Highland League game.