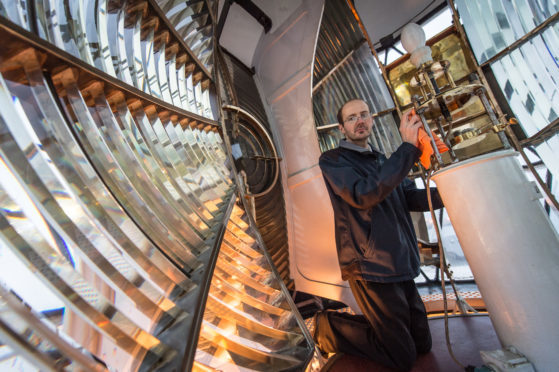 The Museum of Scottish Lighthouses has been carrying out essential maintenance ahead of a special event next month.
The Northern Lighthouse Board's Brian Johnson flew into Fraserburgh yesterday to start work ahead of Kinnaird Head lighthouse being re-lit to mark the beginning of automation.
Mr Johnson, who is usually based in Sumburgh, gave the machinery of the light a "once over" before cleaning and reassembling the parts.
He will also take part in the automation event on March 30, when keepers from across the country will keep Kinnaird Head shining for 24 hours.