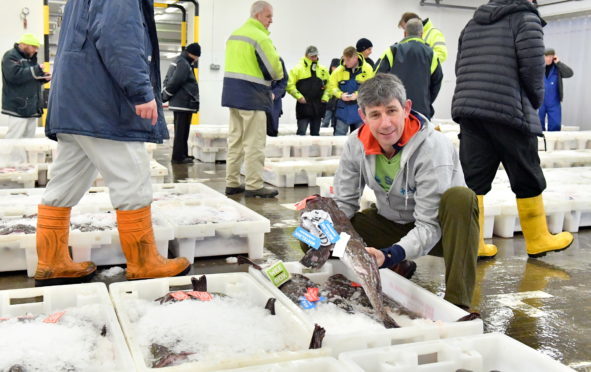 A leading charity has visited the north-east as part of a fact-finding mission on the area's fishing industry.
The Scottish Catholic International Aid Fund (SCIAF) has been working with fishermen in Cambodia as part of its Wee Box campaign.
The appeal launched last month encourages people to give up a treat for Lent and put the money saved in a box to help the charity's work overseas.
The UK Government will match all donations handed over to the appeal made before May 8.
Charity director Alistair Dutton was in Fraserburgh yesterday to meet people who work in the fishing industry at the port in the town.
He visited the fish market, met staff at a processing plant and was given a tour of a trawler as he told of the issues faced by fishermen in the Stung Treng province in Cambodia.
They are struggling to feed themselves with gangs illegally using dynamite and electrocution to harvest huge numbers of fish leading to a 50% drop in stocks.
Mr Dutton said he learned that despite the different scales of operations in the north-east and Asia, there were a lot of similarities between the two countries.
He said: "I was struck by many similarities such as how they manage their fish stocks, how they preserve their catch and make sure they get a decent price at market, and how people working together is often the best way to overcome the issues they face.
"We have been talking about how to manage fish stocks sustainably and that is a big part of what we have been helping people do.
"We have been working with a community who are on a stretch of river.
"So in that respect it is very different, but if you break it down and look at the things they are struggling with it is the same issues."
The charity has been working with the Development and Partnership in Action (DPA) charity in Cambodia helping the community to set up a Community Fishery Committee, which filed the first successful application to establish the villagers' ownership of their stretch of river and their right to fish on it.
The association also works closely with the police and local authorities to regularly patrol the river to prevent further illegal fishing and protect breeding areas for the fish.
To find out more about the SCIAF and the Wee Box appeal visit www.sciaf.org.uk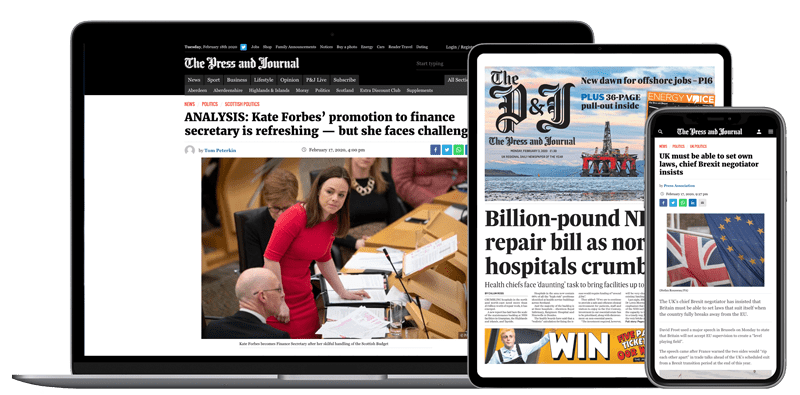 Help support quality local journalism … become a digital subscriber to The Press and Journal
For as little as £5.99 a month you can access all of our content, including Premium articles.
Subscribe