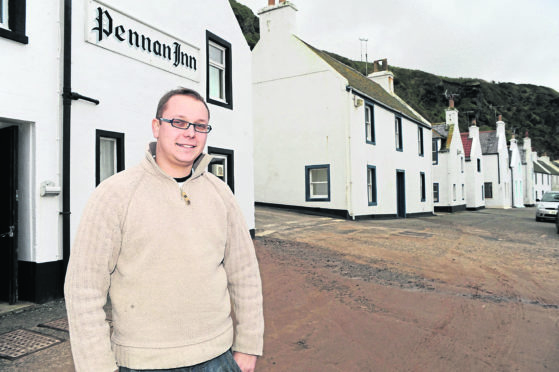 The hotel immortalised by the Burt Lancaster film Local Hero will close its doors for what could be the final time in August.
The Pennan Inn was made famous in 1983 after the building and the distinctive telephone box opposite it were featured in the smash hit.
In the decades since, it has become a regular pilgrimage for fans and today still benefits from a booming tourist trade.
But financial pressures stemmed from the downturn in the oil industry and changes to drink driving laws has signaled closing time at the bar for current landlord Peter Simpson.
He and his former partner, Nikki, took over the reigns of the remote pub – which has a clientele of just 12 local residents – nine years after its former owners walked away.
Last night, Mr Simpson said it would be with a "heavy heart" that he finally locks up.
He said off-season trade meant it was no longer "financially viable" to keep the doors open any longer.
He said: "Business hasn't been good in the past three or four years. It's just me running things here now and I'm struggling to make a living from it.
"Before, it was a fantastic and profitable business, but I just can't justify the hours I'm putting in to it.
"Tourism up here has actually gotten better, and our summer months are just as good as they always have been. Unfortunately, it's the off season that's tailed off.
"It's hard to walk away from it, because it's been a good business over the years, but it would benefit from a couple or family coming in and being able to run it as a hotel again."
Mr Simpson said that people were not spending as they had done previously, and that since 2014, when the Scottish Government lowered the drink driving limit from 35 micrograms of alcohol per 100 millilitres of breath to 22mcg, less people were inclined to visit the Pennan Inn in their cars.
He added: "Being a rural pub, we were hit very hard by the drink driving changes. We would get people coming in from a run in the car and having a drink before going on their way. You just don't get that now."
The pub and dining facilities at the Pennan Inn will close on Sunday, August 26.
It will run as a guest house until the property can be sold on.
Mr Simpson has asked anyone interested in making an offer to contact the hotel.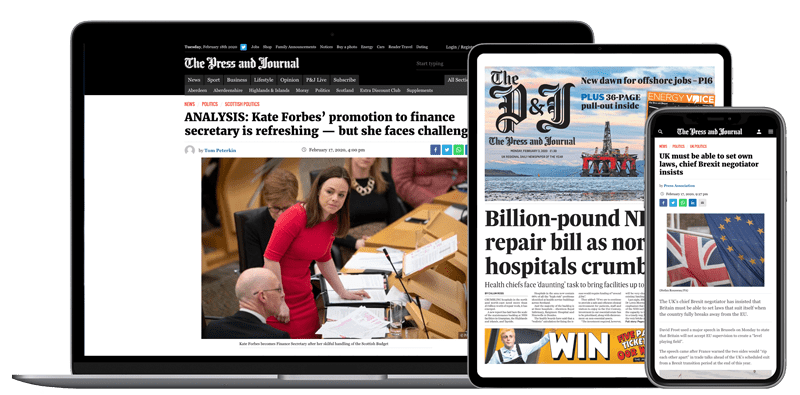 Help support quality local journalism … become a digital subscriber to The Press and Journal
For as little as £5.99 a month you can access all of our content, including Premium articles.
Subscribe