A north-east lifeboat volunteer has had a close brush with a minke whale off the coast of Fraserburgh.
Stuart Fenty, who volunteers with the Fraserburgh crew, was aboard his rib boat at the time of the chance meeting on Tuesday evening.
He spotted the baleen-type whale peeking out of the water for air and grabbed his camera in time to catch a pale mist burst from the animal's blowhole.
Speaking about the encounter last night, Mr Fenty said: "The whale was a lot larger than my boat and did not want to get hit by it.
"I have owned the rib for four years and this is the first time I have seen a minke whale."
Minkes the smallest of the baleen family being – usually between 27 and 30ft long – are often found in Scottish waters.
In 2007, one found itself trapped in Fraserburgh Harbour.
The juvenile was spotted by members of the public swimming between boats at the quayside.
But despite efforts to guide it out of the port, it spent the evening in the Balaclava Basin under the eyes of a mesmerised crowd.
It eventually left the harbour after three days when a boat used its own sonar to guide it to the exit.
In recent years, killer whales – including one nicknamed John Coe by researchers – have been spotted travelling a long the Buchan coast.
In 2015, a pod of about 20 swam close enough to Fraserburgh's shores for photographers to capture.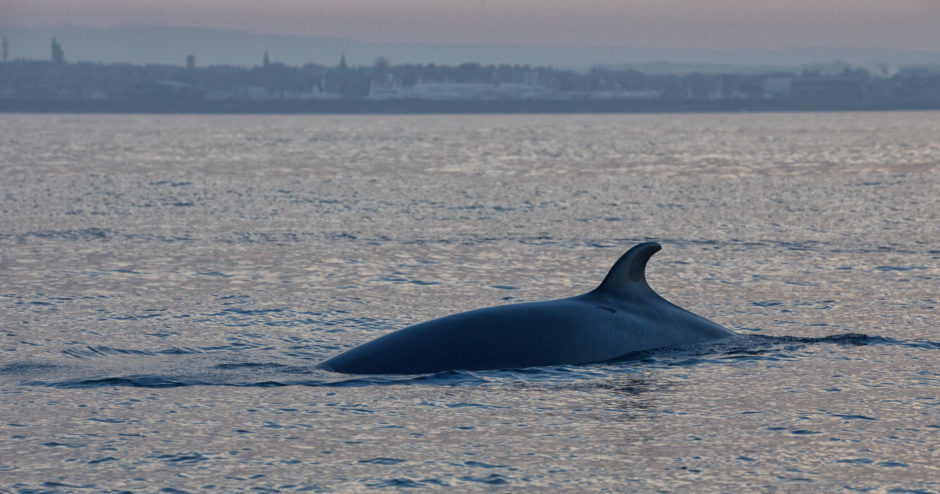 At the time, local man David Beedie said he was "awe-inspired" by their sighting.
"It's not every Sunday night that you get to see amazing creatures like that passing the Broch," he said.