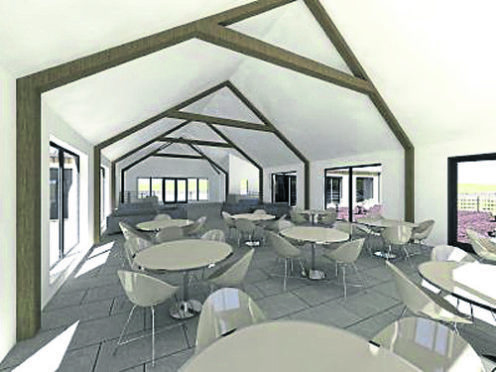 Plans to create a new farm shop near Fraserburgh have been unanimously approved.
Colaren Farms will create the shop, which will also have a cafe and play area, near Little Burnthill.
The proposed T-shape building will feature a large out door play area for children, while inside there were be plenty of locally-produced farm goods to tempt visitors.
Gary Purves, land director for Colaren Farms said: "We are really happy with the committee's decision.
"Many of this type of establishment have been set up recently in Aberdeenshire and we felt there was a gap in the market in this area hence the application.
"Letters of support echo this view.
"The tourist information will be displays but we are hoping to get some volunteer commitment to man the centre as well as people working in the farm shop and cafe."
The council planning officers labelled the building as being of "architectural merit", meaning the property will boast original features and is of a high professional standard.
Councillor Doreen Mair raised concerns about the three objections which had been made.
She said: "There are worries here that this will take people from the centre of Fraserburgh where our efforts to bring people should be."
But Mr Purves assured her that the information would likely tell of events and places to go in the town centre.
The new centre will play an active part in the 2017 Aberdeenshire Local Development Plan for Fraserburgh and helps with council targets to regenerate the region.
Councillor Hamish Partridge said: "This development will bring a lot of people to the area.
"There's a lot of this type of thing popping up around Aberdeenshire, helping to bring in tourists."
Members of the Banff and Buchan area committee unanimously backed the scheme, which they hope will also boost jobs in the area.