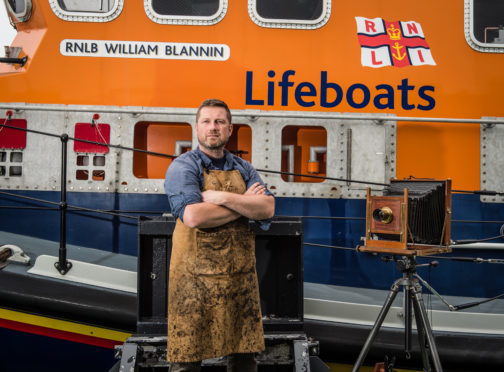 A man who has combined his childhood passions of lifeboats and photography has captured a north-east rescue crew on a vintage camera.
Jack Lowe, founder of the Lifeboat Station Project, is on a mission to create a historical archive of images documenting every lifeboat station in the UK.
His 113 year-old wet plate camera recorded a picture of the Fraserburgh crew last night despite persistent rain and strong winds.
The vintage camera, essentially a large black box, prints the image onto the glass which then passes through several processes before developing into a photograph.
Mr Lowe has been on this journey for four years and marked off his 106th station on the map inside the door of his refurbished ambulance once reaching Fraserburgh.
The vehicle, which goes by the name Neena, acts as a portable darkroom in which the glass images are developed.
Mr Lowe said: "For a trip like this to work, I think you need a map, a story and an interesting vehicle – I purchased my ambulance on eBay after another buyer fell through.
"I have had a passion for photography and lifeboats since I was eight-years-old and, after wanting a mid-life change in direction, I came up with the idea to photograph all of the 238 stations.
"The Lifeboat Station Project is one of the largest of its kind and I hope to do a full exhibition of all the images once it's complete."
Next on his journey are Peterhead and Aberdeen – the city Mr Lowe and his half-sister were born in.
Mr Lowe, who now lives in Newcastle, added: "I'm making my way back to Aberdeen, where I haven't properly been for 20 years."
Coxswain and mechanic at Fraserburgh Lifeboat Station, Victor Sutherland said: "For our crew to be imprinted on glass and be recorded in history really is a once in a lifetime opportunity.
"It's an amazing undertaking to do this project on his own, so far taking four years.
"I've spent a few hours with him and to hear his take on the RNLI is overwhelming and for us to be emblazoned we feel quite privileged."
Follow Mr Lowe's journey at https://lifeboatstationproject.com/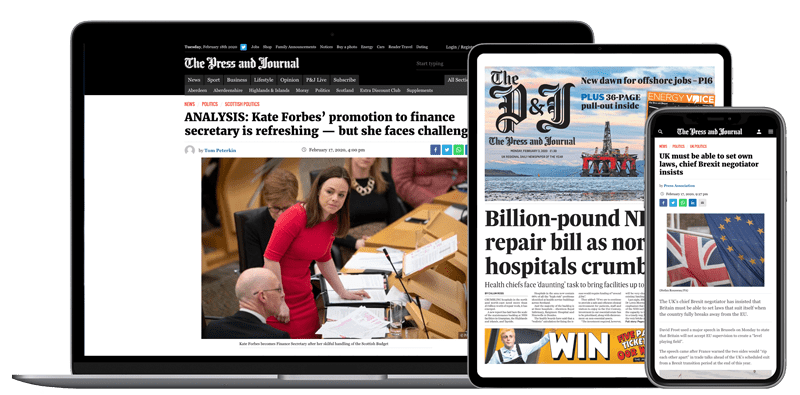 Help support quality local journalism … become a digital subscriber to The Press and Journal
For as little as £5.99 a month you can access all of our content, including Premium articles.
Subscribe