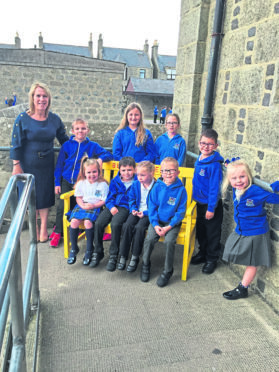 Primary schools in the north-east have been given "buddy benches" to tackle loneliness in the playground.
Abbeyfield Lodge Children's Unit in Fraserburgh started the project this year to ensure young children would never be lonely in school.
The bright yellow benches, which have been given mainly to Fraserburgh primary schools, were placed in playgrounds last week.
Some will also be going out to Peterhead schools in the near future.
Children who have no one to play with are invited to sit on these benches so others can ask if they want to join them in whatever they're doing.
The unit recently celebrated its 10-year anniversary and spoke of the buddy benches sparking a public interest in the project.
Abbeyfield Lodge manager Lesley Carle said: "We support something every year and this year it's the buddy benches scheme.
"We did it over the summer and we've contacted the local primary schools who were interested.
"The concept is for younger primary age children who are new into school so if you see someone sitting on the bench you should ask them to come and play.
"The benches were delivered last Monday and since then we've been approached by some Peterhead schools who are also keen for some.
"Hopefully we'll have them ready for next month.
"We're not charging for the benches but have made them different by letting children decorate them – some pupils from each school are contacted and we decorated the benches with handprints to get the kids involved and make it more personal.
"If it works, it works. If it helps kids get the best start and not feel isolated then it's a success.
"This is the biggest project we've every undertaken and hopefully it helps in the playgrounds."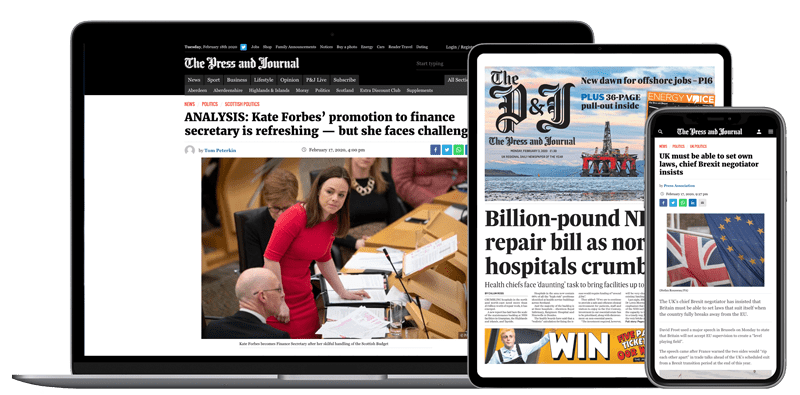 Help support quality local journalism … become a digital subscriber to The Press and Journal
For as little as £5.99 a month you can access all of our content, including Premium articles.
Subscribe